Iron complexes of dietary flavonoids: Combined spectroscopic and mechanistic study of their free radical scavenging activity
Authors
Dimitrić Marković, Jasmina M.
Markovic, Zoran S.
Brdaric, Tanja P.
Pavelkić, Vesna
Jadranin, Milka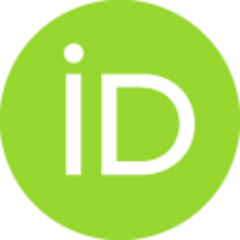 Article (Published version)

Abstract
Combined spectroscopic (UV/visible, Raman, MS) and theoretical approaches were used to assess interaction of iron(III) with quercetin and baicalein in aqueous buffered solutions. Obtained results implicated formation of two iron quercetin complexes, with pH-dependent stoichiometries of 1:2 and 1:1, and one iron baicalein complex with stoichiometry of 1:1. Results of vibrational analysis and theoretical calculations implicated 3-hydroxy-4-carbonyl and the 3'-hydroxy-4'-hydroxy group of catechol as chelating sites for quercetin. For baicalein 5-hydroxy-6-hydroxy group is energetically the most favourable, although 5-hydroxy-4-carbonyl and 6-hydroxy-7-hydroxy chelating sites are energetically similar. Antiradical activity. reaction stoichiometry and number of inactivated DPPH molecules per mole of antioxidant indicated quercetin as a better antioxidant than its iron complex, baicalein and iron baicalein complex. The same structural features appeared to be important both in complexation an
...
d antioxidant activity. The equilibrium geometries, optimised using the B3LYP/6-31G (d, p) level of theory, predicted structural modifications between the ligand molecules in free state and in the complex structures. Correlation between experimental and theoretical results was very good.
Keywords:
Baicalein / Quercetin / Iron(III) complex formation / Electronic, mass and Raman spectra / DPPH test / B3LYP/6-31G (d, p) level of theory
Source:
Food Chemistry, 2011, 129, 4, 1567-1577
Funding / projects:
Collections
Institution/Community
IHTM