Binuclear azide-bridged hydrazone Cu(II) complex: Synthesis, characterization and evaluation of biological activity
Динуклеарни хидразонски комплекс Cu(II) са азидним мостом: синтеза, карактеризација и евалуација биолошке активности.
Authors
Vitomirov, Teodora
Čobeljić, Božidar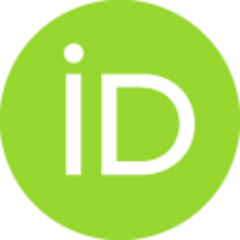 Pevec, Andrej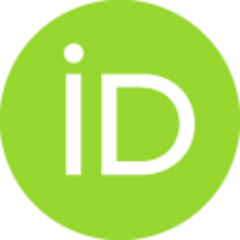 Radanović, Dušanka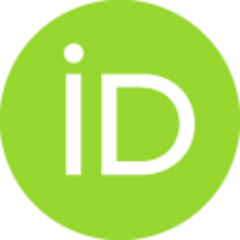 Novaković, Irena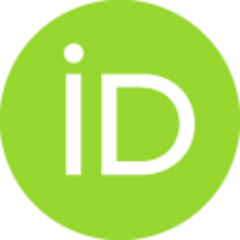 Savić, Milica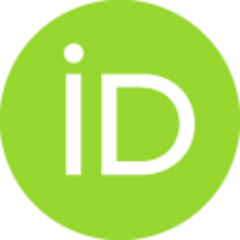 Anđelković, Katarina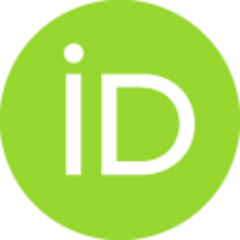 Šumar-Ristović, Maja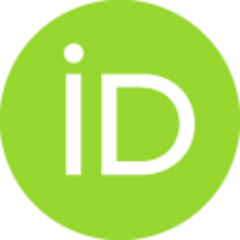 Article (Accepted Version)

Abstract
The condensation product of 7-acetyl-6-azaindole and Girard's T reagent ((E)-2-(2-(1-(1H-pyrrolo[2,3-c]pyridin-7-yl)ethylidene)hydrazineyl)-N,N,N-trimethyl-2-oxoethan-1-aminium, HL ligand) was used as a ligand in the reaction with Cu(BF4)2·6H2O and NaN3. The reaction led to the formation of a binuclear Cu(II) complex containing two end-to-end (di-m-1,3-N3) azide bridges, as well as two NNO-donor hydrazone ligands, forming an axially elongated square pyramidal geometry around each Cu(II) center. This end-to-end (di-m-1,3-N3) azide bridge binding mode has not yet occurred in Cu(II) complexes containing the NNO-donor hydrazone ligands, which makes the structure of the complex even more interesting for further studies. The complex was characterized by elemental analysis, IR spectroscopy and X-ray crystallography, and it was found that it crystallizes in the triclinic space group P–1 with the asymmetric unit comprising one Cu(II) centre, zwitterionic ligand L, one azide (N3−) ligand, and BF
...
4− counter anion. Examination of antimicrobial activity of the complex shows higher antifungal and antibacterial activity towards tested Gram-positive bacteria in comparison to the hydrazone ligand, with the antifungal activity of the complex even being comparable to the activity of amphotericin B.
Кондензациони производ 7-ацетил-6-азаиндола и Жираровог Т реагенса (лиганд HL) коришћен је као лиганд у реакцији са Cu(BF4)2·6H2O и NaN3. Реакција је довела до формирања бинуклеарног Cu(II)комплекса који садржи два азидна моста у "end-to-end" (di-mu-1,3-N3) моду, као и два NNO-донорска хидразонска лиганда који заједно формирају аксијално издужену квадратно-пирамидалну геометрију око сваког централног металног јона. Овај "end-to-end" (di-mu-1,3-N3) азидни мост се до сада није појављивао у структурама бакар(II) комплекса који садрже NNO-донорске хидразонске лиганде, што чини структуру комплекса још интересантнијом за будућа испитивања. Овај комплекс је окарактерисан елементалном анализом, ИЦ спектроскопијом и рендгенском структурном анализом и пронађено је да кристалише у триклиничној просторној групи P–1 са асиметричном јединицом која се састоји из једног Cu(II)центра, цвитер-јонског лиганда (L), једног азидног лиганда (N3−) и BF4−контра-јона. Испитивање антимик
...
робне активности комплекса показало је вишу антифунгалну активност, као и вишу антибактеријску активност према Грам-позитивним бактеријама, у односу на сам хидразонски лиганд, док је антифунгална активност комплекса чак упоредива са активношћу амфотерицина Б који је коришћен као стандард.
Keywords:
Girard's T reagent / X-ray crystallography / antibacterial activity / antifungal activity / dinuclear complexes / azide bridges / Cu(II)
Source:
Journal of the Serbian Chemical Society, 2023
Funding / projects:
TMMagCat - Tailoring Molecular Magnets and Catalysts Based on Transition Metal Complexes (RS-7750288)
Ministry of Education, Science and Technological Development, Republic of Serbia, Grant no. 200026 (University of Belgrade, Institute of Chemistry, Technology and Metallurgy - IChTM) (RS-200026)
Ministry of Education, Science and Technological Development, Republic of Serbia, Grant no. 200168 (University of Belgrade, Faculty of Chemistry) (RS-200168)
Ministry of Education, Science and Technological Development, Republic of Serbia, Grant no. 200288 (Innovation Center of the Faculty of Chemistry) (RS-200288)
Slovenian Research Agency (ARRS), grant number P1-0175
Institution/Community
IHTM