Chemical bonding in transition metal complexes - synergy between experiment and theory
Хемијска веза у комплексима прелазних метала - синергија експеримента и теорије
Authors
Zlatar, Matija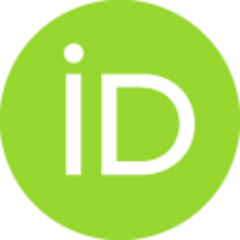 Conference object (Published version)

,
Serbian Cristallographic Soceity // Srpsko kristalografsko društvo
Abstract
Combining crystal structure determination and computational chemistry emerges as a powerful strategy for understanding the electronic structure of transition metal complexes. In this tallc, our efforts in understanding and controlling metal-ligand bonding will be presented. Examples that will be discussed include: discerning different intra- and intermolecular interactions present in crystals, the nature of binding of weakly coordinated ligands, understanding the role of crystal water molecules, coordination preferences of the ligands, the role of central metal ion and its spin-state, elucidating the difference in geometries in crystals and in solution.
Комбинација експерименталног одређивања кристалне структуре и рачунарске хемије је постала веома значајна за разумевање електронске структуре комплекса прелазних метала. У овом предавању биће представљени наши напори у разумевању и контроли метал-лиганд веза. Примери о којима ћe бити речи укључују: уочавање различитих интра- и интемолекулских интеракција присутних у кристалима, природа везивања слабо координованих лиганада, разумевање улоге кристалне воде, координационе преференције лиганада, улога централног металног јона и његовог спинског стања, разлике у геометријама молекула у кристалима и у раствору.
Keywords:
crystal structure determination / computational chemistry / chemical bonding / metal-ligand bonding / weakly coordinated ligands / coordination chemistry / transition metal complexes / spin states / geometries / DFT / kristalne strukture / računarska hemija / hemijska veza / ligandi / kompleksi prelaznih metala / spinska stanja
Source:
28th Conference of the Serbian Crystallographic Society - Abstracts, June 14–15th, 2023 Čačak, Serbia / XXVIII Konferencija Srpskog kristalografskog društva - izvodi radova, 2023, 6-7
Publisher:
Belgrade, Serbia : Serbian Cristallographic Soceity // Beograd, Srbija : Srpsko kristalografsko društvo
Funding / projects: