How do preparation method and starch-encapsulation influence the magnetic properties of nanocrystalline cobalt ferrite?
Autori
Anđelković, Ljubica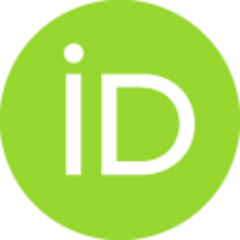 Konferencijski prilog (Objavljena verzija)

Apstrakt
To investigate the influence of the preparation method on the magnetic properties, cobalt ferrite nanoparticles were carefully designed by five different routes. To control the particle size and enhance dispersibility inan aqueous medium, starch, a natural and biocompatible compound, was used for coating such magnetic powders. The presence of a single-phase spinel structure was confirmed in all cases by X-ray powder diffraction (XRPD). Scanning electron microscopy (SEM) and transmission electron microscopy (TEM) analyses indicatedthat the nanostructured particles were uniform in size and shape. According to the Fourier transform IRspectra of the coated samples, additional bands originating from starch appeared, indicating successful functionalization.The magnetic measurements separated samples into two groups. The slight increase of saturation magnetization value for starch-coated samples prepared by co-precipitation, ultrasonically assisted co-precipitation and microwave assisted hydr
...
othermal methods can be explained by the incomplete starch coverage. Moreover, coating procedure could initiate agglomerate breakage, followed by re-ordering of magnetic moments.The magnetic properties and agglomeration effect decreased for starch-functionalized nanomaterials in comparison to their as-prepared analogs, synthesized in mechanochemical and microemulsion manner, giving the courage for their further biomedical and technological applications.
Izvor:
Program and The Book of Abstracts, The Eight Serbian Ceramic Society Conference Advanced Ceramics and Application, September 23-25, 2019, 2019, 34-34
Izdavač:
Belgrade: Serbian Ceramic Society
Finansiranje / projekti: