Elemental Profile, General Phytochemical Composition and Bioaccumulation Abilities of Selected Allium Species Biofortified with Selenium under Open Field Conditions
Authors
Vuković, Sandra
Moravčević, Đordje
Gvozdanović-Varga, Jelica
Dojčinović, Biljana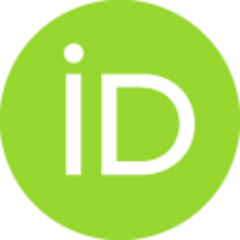 Vujošević, Ana
Pećinar, Ilinka
Kilibarda, Sofija
Kostić, Aleksandar Ž.
Article (Published version)

Abstract
Allium species are known as a rich source of many compounds with potential healing effects. Biofortification is recognized as an effective agrotechnical measure for raising the level of biogenic elements—especially microelements in the edible parts of these species, so Allium can be considered as a 'natural dietary supplement'. The aim of this research was to test the effects of foliar application of Se fertilizer (Na2SeO4) in different doses (control—0, 10, 20 and 30 g per ha) on the content of macro, microelements and secondary metabolites (SMs)—free phenolics, flavonoids and hydroxycinnamic acid derivatives in the edible parts, i.e., leaves of two selected Allium species in Serbia (A. odorum and A. schoenoprasum), which grew in open field conditions over the course of two growing seasons. The bioaccumulation factor (BAF), as an indicator of the ability of plants to accumulate biogenic elements, was also determined. Although with no full regularity, the dose of 10 g of Se per ha yiel
...
ded the highest content for the most biogenic elements for both alliums in the first growing season, i.e., a dose of 20 g of Se per ha for A. schoenoprasum, and a dose of 30 g of Se per ha for A. odorum in the second growing season. The obtained results justified the Se-biofortification of different alliums. The BAF values indicated the ability of both Allium species to accumulate S, K and P in their leaves during both growing seasons. The accumulation of potentially toxic elements was not recorded for either species, emphasizing the safety of the produced plant material for human consumption. Additionally, Se-treated plants had higher SM contents compared to control plants. The growing season also showed an impact on SM content; i.e., in the second season, characterized as drought-stressed, the synthesis of SMs was significantly higher compared to that in the first season. Further research should be directed towards finding the appropriate dose of Se, expanded in the sense of conducting research in controlled conditions, as well as different ways of applying Se fertilizer. The idea of this study was also to popularize the examined Allium species, which are rarely grown in the territory of Serbia.
Keywords:
alliums / biofortification / biogenic elements / secondary metabolites / selenium
Source:
Plants, 2023, 12, 2, 349-
Publisher:
Switzerland : Multidisciplinary Digital Publishing Institute (MDPI)
Funding / projects:
Collections
Institution/Community
IHTM