In vitro evaluation of antioxidative activities of the extracts of petals of Paeonia lactiflora and Calendula officinalis incorporated in the new forms of biobased carriers
In vitro procena antioksidativne aktivnosti ekstrakta latica Paeonia lactiflora i Calendula officinalis ugrađenih u nove forme nosača na biobazi
Authors
Batinić, Petar
Milošević, Milena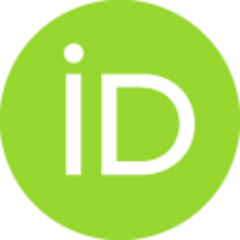 Lukić, Milan
Prijić, Željana
Gordanić, Stefan
Filipović, Vladimir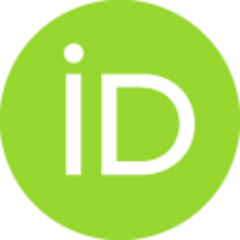 Marinković, Aleksandar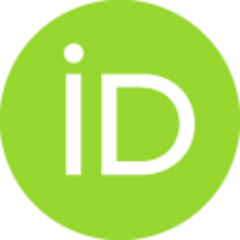 Bugarski, Branko
Marković, Tatjana
Article (Accepted Version)

Abstract
U ovom radu prikazana je ekstrakcija latica hibrida Paeonia lactiflora "Činija lepote" i Calendula officinalis L. pomoću mikrotalasnog reaktora i ultarazvuka u sistemu etanol-voda, kao i izolacija etarskog ulja latica Calendula officinalis L. hidrodestilacijom. Određen je ukupan sadržaj fenola i flavonoida u ekstraktima i ulju, i procenjena je antioksidativna aktivnost. Antioksidativna aktivnost je određena korišćenjem standardnih, antioksidativnih in vitro DPPH • i ABTS •+ testova. Najveći ukupni sadržaj fenola utvrđen je kod ekstrakata P. lactiflora i C. officinalis L. dobijenih ultrazvučnom ekstrakcijom (83,16 i 114,47 mg GA/g, redom), dok je najveći sadržaj flavonoida dobijen ekstrakcijom uz pomoć mikrotalasnog reaktora (123,48 i 65,29 mg QE/g, redom). Najveća antioksidativna aktivnost za ekstrakt hibrida Paeonia lactiflora "Činija lepote" dobijena je mikrotalasnom ekstrakcijom (79% i 83%), dok je za ekstrakt Calendula officinalis L. dobijena ultrazvučnom ekstrakcijom (45% i 49%) u
...
DPPH • i ABTS •+ , redom. U cilju poboljšanja antioksidativne aktivnosti oba tipa ispitivanih analita (ekstrakta i etarskog ulja), pektinski biopolimerni film, (u formi nosača), u procesu enzimski potpomognute katalize, je pripremljen. Za karakterizaciju dobijenih filmova korišćena je optička mikroskopija i FTIR spektroskopija. Filmovi sa esencijalnim uljem C. officinalis L. i galnom kiselinom, pokazali su značajno povećan procenat inhibicije u DPPH • i ABTS •+ testu (91% i 95%, redom) nakon 10 minuta. Rezultati su, takođe, pokazali da se sve formulacije pektinskog biopolimernog filma, modifikovanog galnom kiselinom, mogu uspešno primenjivati kao nosač za oba tipa ingredijenata.
In this study, the petals collected from peony hybrid Paeonia lactiflora "Bowl of Beauty" and Calendula officinalis L. were extracted using an ethanol-water mixture assisted with microwave and ultrasonic treatment. The isolation of Calendula officinalis L. essential oil was done by hydrodistillation as well. The total phenolic and flavonoids content in the extracts and oil were determined and their antioxidant activity was evaluated. The highest total phenolic content was found for the extracts of hybrid Paeonia lactiflora and Calendula officinalis L. obtained by ultrasound extraction (83.16 and 114.47 mg GA/g, respectively), while the flavonoid content obtained by microwave-assisted extraction was relatively high (123.48 and 65.29 mg QE/g, respectively). The highest antioxidant activity was obtained in DPPH • and ABTS •+ assay for the microwave-assisted extraction of hybrid P. lactiflora (79% and 83%) and ultrasound-assisted extraction of C. officinalis L. (45% and 49%), respectively.
...
To improve antioxidant activity of both types of examined analytes (extracts and essential oil), the pectin biopolymer film (as a carrier) was prepared in the process of enzymatically assisted catalysis. Optical microscopy and FTIR spectroscopy were used for the characterization of obtained materials. The films, with essential oil of C. officinalis L. and gallic acid, showed significantly increased percentage inhibition in DPPH • and ABTS •+ test (91% and 95%, respectively) after 10 minutes. The results, also, showed that all formulations of pectin biopolymer film, modified with gallic acid, can be successfully applied as a carrier for both types of ingredients.
Keywords:
antioxidative assays / microwave-assisted extraction / ultrasonic-assisted extraction / nanoemulsion / pectin film
Source:
Food and Feed Research, 2022
Publisher:
Novi Sad : Univerzitet u Novom Sadu - Naučni institut za prehrambene tehnologije
Funding / projects:
Collections
Institution/Community
IHTM