Moisture Mapping of Aeronautical Museum Depot and Galleries by IR Thermography
Authors
Ristić, Slavica
Polić-Radovanović, Suzana R.
Jegdić, Bore V.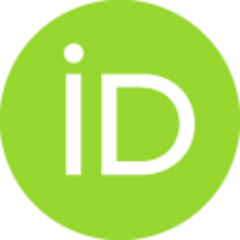 Ristić, Radovan
Radojković, Bojana M.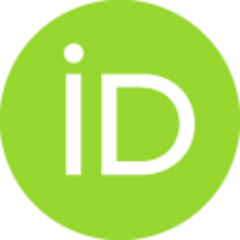 Article (Published version)

,
Military Technical Institute, Belgrade, Serbia
Abstract
The paper presents the results of moisture detection in the depot and galleries of the Aeronautical Museum in Belgrade. The moisture and changeable temperature conditions are the main causes for corrosion in historical buildings and museum artefacts. The main purpose of the tests was to determine these conditions in the museum where very important metal artefacts are exhibited and deposed, including the only surviving example of the Fiat G50 aircraft, by applying passive IR thermography. The advantages of thermography in a rapid and accurate detection of moisture in the walls, ceilings and floors of the museum are analysed. Active IR thermography is used for the determination of the composite structure and the characterisation of hidden corrosion in some parts of the Fiat G50 aircraft. The recorded thermograms indicate the damage due to corrosion in many parts examined in detail by radiography and the XRD method.
U radu su prikazani rezultati ispitivanja vlage u depou i galerijama Vazduhoplovnog muzeja u Beogradu. Promenjiva temperatura i vlaga su glavni uzročnici za pojavu korozije u istorijskim zdanjima i na muzejskim eksponatima. Glavni cilj ispitivanja je određivanje navedenih uslova u muzeju, gde se čuvaju i izlažu veoma značajni metalni eksponati, uključujući i jedini sačuvani primerak aviona Fiat G50, metodom pasivne IC termografije. Analizirane su prednosti termografije za brzo i precizno određivanje prisustva vlage u zidovima, tavanicama i podovima muzeja. Aktivna IC termografioja je korišćena za određivanje složene strukture i karakterizacija skrivenih korozionih oštećenja u delovima aviona Fiat G50. Snimljeni termogrami su ukazali da postoje koroziona oštećenja na više mesta, koja su detaljnije ispitana radiografijom I XRD metodom.
В данной работе представлены результаты испытания влаги в складе и в галереях Музея авиации в Белграде. Переменная температура и влажность являются основными причинами коррозии в исторических зданиях и на экспонатах в музее. Основная цель этих тестов заключается в определении условий в музее, с использованием пассивной инфракрасной термографии, там где хранятся и выставляются значительные металлические артефакты, в том числе и единственный сохранившийся экземпляр самолёта Fiat G50. Здесь проанализированы преимущества термографии для быстрого и точного определения наличия влаги в стенах, потолках и полах музея. Активная инфракрасная термография была использована для определения сложной структуры и характеристик скрытых коррозионных повреждений в частях самолета Fiat G50. Записанные термограммы показали, что существуют коррозионные повреждения в нескольких местах, которые в дальнейшем рассматриваются методом рентгенографии и РСА.
Keywords:
thermography / IR thermography / moisture / corrosion / testing / museum / museum exhibits / termografija / IC termografija / vlaga / korozija / ispitivanje / muzej / muzejski eksponati
Source:
Scientific Technical Review, 2012, 62, 2, 84-90
Publisher:
Belgrade, Serbia: Military Technical Institute, Belgrade
Funding / projects: