Blue luminescent amino-functionalized graphene quantum dots as a responsive material for potential detection of metal ions and malathion
Authors
Dorontić, Slađana
Bonasera, Aurelio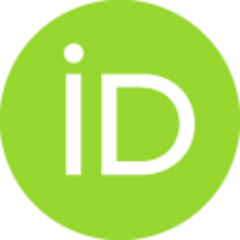 Scopelliti, Michelangelo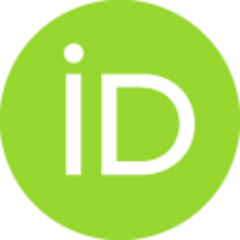 Mojsin, Marija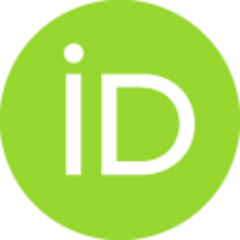 Stevanović, Milena J.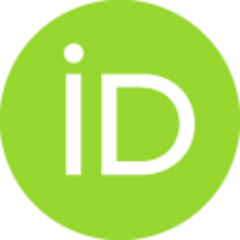 Marković, Olivera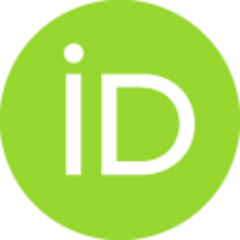 Jovanović, Svetlana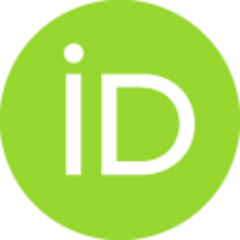 Article (Published version)

Abstract
Large amounts of hazardous and toxic substances in the environment require non-toxic, cheap, easy, rapid, and sensitive methods for their detection. Blue luminescent graphene quantum dots (GQDs) were produced by electrochemical cleavage of graphite electrodes followed by gamma irradiation in the presence of ethylenediamine (EDA). Modified dots were able to detect metal ions (Co2+, Pd2+, Fe3+) due to photoluminescence quenching. The highest sensitivity was detected for the sample irradiated at a dose of 25 kGy. The limits of detection (LODs) were 1.79, 2.55, and 0.66 μmol L−1 for Co2+, Fe3+, and Pd2+, respectively. It was observed that GQDs irradiated at 200 kGy act as an ultra-sensitive turn-on probe for Malathion detection with LOD of 94 nmol L−1. Atomic force microscopy images proved the aggregation of GQDs in the presence of the investigated metal ions. Results obtained by 3-(4,5-dimethylthiazol-2-yl)-2,5-diphenyltetrazolium bromide (MTT) assay and LIVE/DEAD cytotoxicity test indica
...
ted that GQDs irradiated with EDA are not toxic towards MRC-5 cells, which makes them a promising, eco-friendly and safe material for sensing application.
Keywords:
Amino-functionalized graphene quantum dots / Gamma irradiation / Photoluminescence / Probe / Metal ions / Malathion
Source:
Journal of Luminescence, 2022, 252, 119311-
Funding / projects:
PHOTOGUN4MICROBES - Are photoactive nanoparticles salvation for global infectional treath? (RS-7741955)
Ministry of Education, Science and Technological Development, Republic of Serbia, Grant no. 200026 (University of Belgrade, Institute of Chemistry, Technology and Metallurgy - IChTM) (RS-200026)
Ministry of Education, Science and Technological Development, Republic of Serbia, Grant no. 200017 (University of Belgrade, Institute of Nuclear Sciences 'Vinča', Belgrade-Vinča) (RS-200017)
Ministry of Education, Science and Technological Development, Republic of Serbia, Grant no. 200042 (University of Belgrade, Institute of Molecular Genetics and Genetic Engineering) (RS-200042)
The Italian Ministry of University and Research (MURST, ex-MIUR) - PON "AIM: Attrazione e Mobilit`a Internazionale", call AIM1809078-2, CUP B78D19000280001
The Advanced Technologies Network (ATeN) Center (University of Palermo; project "Mediterranean Center for Human Health Advanced Biotechnologies (CHAB)", PON R&C 2007–2013
Collections
Institution/Community
IHTM