Varijabilnost seskviterpena etarskih ulja vrste Teucrium montanum l.
Variability of sesquiterpenes in essential oils of the species Teucrium montanum l.
Authors
Zlatić, Nenad
Mihailović, V.
Đelić, Gorica
Lješević, Marija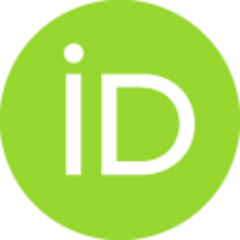 Beškoski, Vladimir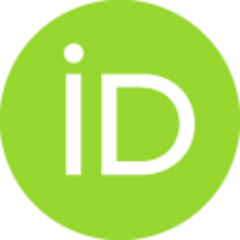 Stanković, M.
Conference object (Published version)

Abstract
Cilj prikazanog istraživanja je utvrđivanje kvalitativne varijabilnosti i relativne zastupljenosti seskviterpenskih ugljovodonika u uzorcima vrste Teucrium montanum L. prikupljenih sa dva različita tipa podloge. Četiri uzorka etarskih ulja sa serpentinita i četiri sa krečnjaka dobijeno je metodom hidrodestilacije od nadzemnih biljnih delova. Na osnovu rezultata, pokazano je da populacije sa serpentinitskih staništa sintetišu 2 puta više seskviterpena nego sa krečnjačkih, dok je jedinjenje 6-epi-β-kubeben detektovan samo u populacijama sa krečnjaka. Edafske karakteristike staništa utiču na kvalitativni sastav i relativnu zastupljenost seskviterpena u etarskim uljima što ima značajnu primenu u biotehnologiji.
The aim of this study is to determine the qualitative variability and relative presence of sesquiterpene hydrocarbons in essential oils samples of Teucrium montanum L. collected from two different substrate types. Four samples of essential oils from serpentinite and four from calcareous were obtained by the method of hydrodistillation from aboveground plant parts. Based on the results, it was shown that populations from serpentinite habitats synthesize 2 times more sesquiterpenes than from calcareous ones, while the compound 6-epi-β-cubeben was detected only in populations from calcareous. Edaphic characteristics of habitats affect the qualitative composition and relative presence of sesquiterpenes in essential oils, which has a significant application in biotechnology.
Keywords:
krečnjak / serpentinit / eterična ulja / Teucrium monatnum / calcareous / serpentinite / essential oils
Source:
XXVI Savetovanje o biotehnologiji, Zbornik Radova 453-458, Čačak, Srbija, 12-13 Mart 2021, 2021, 453-458
Publisher:
Čačak, Srbija : Univerzitet u Kragujevcu, Agronomski fakultet u Čačku
Funding / projects: