Removal of diesel pollution by biochar – support in water remediation
Uklanjanje zagađenja dizela sorpcijom na biočađi – podrška remedijaciji kontaminiranih voda
Authors
Lopičić, Zorica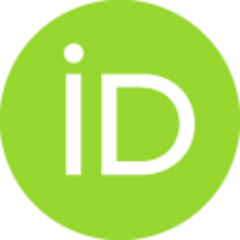 Avdalović, Jelena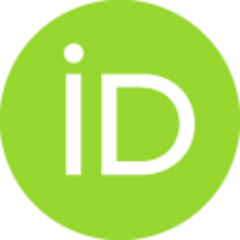 Milojković, Jelena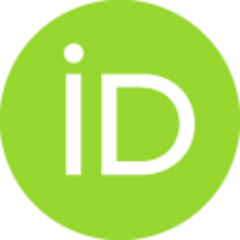 Antanasković, Anja
Lješević, Marija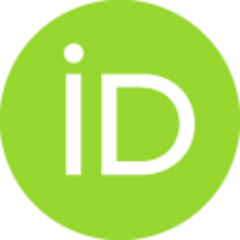 Lugonja, Nikoleta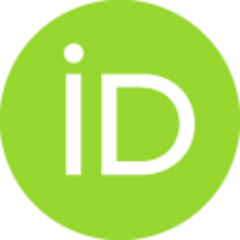 Šoštarić, Tatjana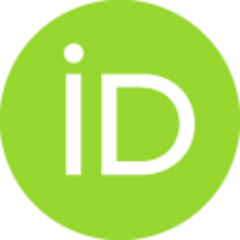 Article (Published version)

Abstract
Water contaminated with diesel oil represents one of the greatest challenges in waste water management. Water soluble fraction (WSF) is of particular interest because of its toxicity to aquatic organisms and discharge regulations set by environmental authorities. Biochar sorbents have attracted great attention, due to their low cost origin and advantageous properties as well as high sorption capacities in sorption processes. In this study, we have reported the synthesis and characteristics of novel biochar sorbent made from waste lignocellulosic biomass (peach stones (PS)) and evaluated its possible application in removal of diesel WSF from synthetic water. Physiochemical characteristics of the biochar sample were analysed by scanning electron microscopy (SEM), Brunauer–Emmett–Teller (BET) method, and Fourier-transform infrared spectroscopy (FTIR), along with the elemental analysis. Characterisation of PS biochar (PS-B) indicated high multi porous surface area (159.1 m2 g -
...
1 ) with the average pore diameter 2.7 nm. FTIR results indicated higher presence of aromatic compounds in PS-B as compared to PS. The sorption experiments performed in a batch system using PS-B resulted in more than 95 % removal of diesel WSF, reaching equilibrium after 5 h. Equilibrium data were well fitted by Freundlich isotherm, while the pseudo-second order equation fitted well the kinetic data, indicating chemisorption involving valency forces through the sharing/exchange of electrons between the sorbent and PS-B. Applications of ecotoxicology tests based on a microbial biosensor (Aliivibrio fischeri) have shown a significant toxicity reduction of water sample after the treatment with biochar
Prečišćavanje voda zagađenih dizelom predstavlja jedan od glavnih izazova u tretmanu otpadnih voda. Frakcija rastvorna u vodi (engl. water soluble fraction, WSF) je naročito važna, obzirom na njenu direktnu toksičnost po vodene organizme, kao i na granične vrednosti postavljene zakonskom regulativom. Sorbenti na bazi biočađi privlače značajnu pažnju istraživača, zbog na njihove ekonomske isplativosti i svojstva koja doprinose velikim sorpcionim kapacitetima. U ovom radu prikazane su sinteza i karakterizacija biočađi dobijene od otpadnog lignoceluloznoog materijala koštice breskve, i ispitana je moguća primena ovog materijala kao sorbenta u uklanjanju rastvorne frakcije dizela iz kontaminiranih voda. Fizičkohemijske karakteristike biočađi analizirane su primenom skenirajuće elektronske mikroskopije (SEM) i infracrvene spektroskopije sa Furijeovom (Fourier) transformacijom (FTIR) zajedno sa elementarnom organskom analizom dok je specifična površina određena primenom BET (Brunauer – Emmet
...
t – Teller) metode. Karakterizacija biočađi koštice breskve pokazala je multiporoznu strukturu velike specifične površine (159.1 m2 g-1) sa prosečnom veličinom pora 2.7 nm. Rezultati FTIR analize su ukazali na veće prisustvo aromatičnih jedinjenja u biočađi u odnosu na nativni uzorak. Sorpcioni eksperimenti izvedeni u šaržnom sistemu pokazali su da je procenat uklanjanja rastvorene frakcije dizela veći od 95 % pri inicijalnoj koncentraciji od 20 mg dm-3 i sadržaju biočađi od 1.5 g dm-3 , uz postizanje ravnoteže nakon 5 h. Ravnotežni podaci su najbolje opisani Frojndlihovom izotermom, dok je jednačina kinetike pseudo-drugog reda najbolje opisala kinetičke podatke, ukazujući na proces hemisorpcije koji uključuje valentne sile kroz izmenu/delenje elektrona između sorbata i biočađi. Ekotoksikološki testovi su pokazali smanjenje ekotoksičnosti na Aliivibrio fischeri nakon tretmana voda uzorkom biočađi.
Keywords:
Petroleum Hydrocarbons / food processing waste / pyrolysed biomass / sorption / ecotoxicology
Source:
Hemijska industrija, 2021, 75, 6, 329-339
Publisher:
Association of Chemical Engineers of Serbia
Funding / projects:
Collections
Institution/Community
IHTM