Fabrication and characterization of manganese ferrite/expanded vermiculite as a magnetic adsorbent of nickel ions
Authors
Bugarčić, Mladen
Sokić, Miroslav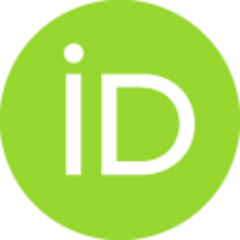 Marković, Branislav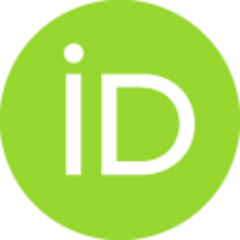 Milivojević, Milan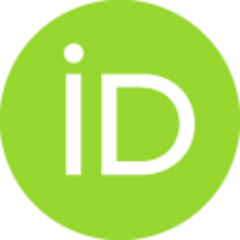 Marinković, Aleksandar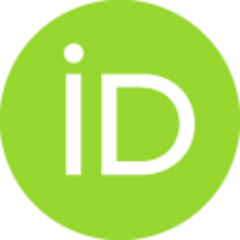 Perendija, Jovana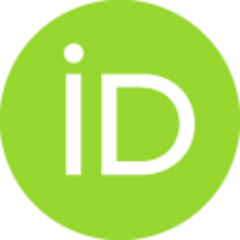 Lopičić, Zorica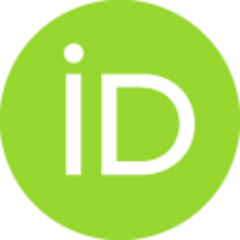 Conference object (Published version)

Abstract
Adsorbents based on magnetic materials are the subject of numerous researches. Beside good magnetism and functional surface, manganese ferrite is unstable and prone to form low mechanical strength agglomerates, which necessitate its deposition on the substrate surface. Expanded vermiculite outer surfac, is a useful medium for the deposition of nanoparticles whereas intercation layer is suitable for holding cation species (distance of 2:1 layers may be greater than 10 Å). Due to its relatively high surface area, cation exchange capacity and natural abundance of vermiculite, this mica mineral and its composites could be valorized as potentially low-cost adsorbents. In this study, manganese ferrite/expanded vermiculite (MnFe2O4/EV) composite was prepared by in-situ method. Deposited manganese ferrite particles on the surface of EV were formed in the solvothermal reaction using suitable reagents. Both composite and base material are characterized by Fourier transform infrared spectroscopy
...
(FTIR), X-ray powder diffraction (XRPD), scanning electron microscopy (SEM), Brunauer-Emmett-Teller (BET) specific surface area (SSA), cation exchange capacity (CEC) and pH point of zero charge (pHPZC) determination. The adsorption properties of MnFe2O4/EV and EV have been investigated in a batch system at pH close to the pHPZC for the removal of Ni (II) from water. Considering process parameters such as contact time, adsorbent dosage and temperature: adsorption type, isotherm parameters (Langmuir and Freundlich) and rate of adsorption parameters were determined. Results of the kinetic studies gave fine correlations with pseudo – second order and Weber – Morris model. Taking into consideration fact that EV had low CEC values and SSA, obtained composite have high adsorption capacity (more than 30 mg Ni g-1). Also, X-ray diffractograms showed alteration of biotite vermiculite (formed during solvothermal action) into phlogopite (formed after adsorption process and aging). The methodology applied in this work may be utilized for the fabrication of other ferrite spinels, perovskites and other oxide systems.
Adsorbenti na bazi magnetičnih materijala su predmet brojnih istraživanja. Osim dobre magnetičnosti i funkcioncionalnoj površini, mangan ferit je nestabilan i teši formiranju aglomerata niske mehaničke čvrstine, čime se iziskuje njegova depozicija na površini supstrata. Spoljna površina ekspandovanog vermikulita je korisni medijum za depoziciju nanočestica dok interkalacioni sloj je podesan za zadržavanje katjonskih vrsta (rastojanje između slojeva može biti iznad 10 Å). Zahvaljujući relativno visokoj površini, kapacitetu katjonske izmene i prirodnoj zastupljenosti vermikulita, ovaj mineral liskuna i njegovi kompoziti mogu biti valorizovani kao potencijalni povoljni adsorbenti. U ovoj studiji, kompozit mangan ferita/eksapndovanom vermikulitu (MnFe2O4/EV) pripremljen je in-situ metodom. Deponovane čestice mangan ferita na površini EV formirane su u solvotermalnoj reakciji korišćenjem podesnih reagenasa. Kompozit kao i bazni materijal karakterizovani su: infracrvenom spektroskopijom sa F
...
urijeovom transformacijom (FTIR), difrakcijom X-zraka na prahu (XRPD), skenirajućom elektronskom mikroskopijom (SEM), specifičnom površinom (SSA) određenom metodologijom po BET-u, kapacitetom katjonske izmene (CEC) i pH tačke nultog naelektrisanja (pHPZC). Adsorpciona svojstva MnFe2O4/EV i EV istražena su u šaržnom sistemu na pH vrednosti bliskoj pH tački nultog naelektrisanja za uklanjane Ni (II) iz vode. Uzimajući u obzir procesne parametre kao što su vreme kontakta, masa adsorbenta i temperatura određeni su: tip adsorpcije, izotermski parametri (Lengmir i Frojndlih) kao i parametri brzine adsorpcije. Rezultati kinetičkih studija dobro se korelišu pseudo – drugom redu reakcije i Veber – Morisovim modelom. Uzevši u obzir činjenicu da je uzorak EV imao malu vrednost CEC i nisku specifičnu površinu, dobijeni kompozit ima visok adsorpcioni kapacitet (preko 30 mg Ni g-1). Osim toga, difraktogrami X-zraka pokazali su alteraciju biotitskog vermikulita (formiranog solvotermalnom akcijom) u flogopit (formiran nakon adsorpcionog procesa i starenjem). Metodologija primenjena u ovom radu može biti iskorištena za proizvodnju drugih feritnih spinela, perovskita i ostalih oksidnih sistema.
Keywords:
expanded vermiculite / heavy metals / magnetic adsorbent / manganese ferrite / ekspandovani vermikulit / teški metali / magnetični adsorbent / mangan ferit
Source:
Meeting point of the science and practice in the fields of corrosion, materials and environmental protection : proceedings XXII YuCorr International Conference / Stecište nauke i prakse u oblastima korozije, zaštite materijala i životne sredine : knjiga radova XXII YuCorr [Jugoslovenska korozija] Međunarodna konferencija, 2021, 84-94
Publisher:
Belgrade : Serbian Society of Corrosion and Materials Protection UISKOZAM
Funding / projects: