Modeling the biodiesel production using the wheat straw ash as a catalyst
Pepeo pšenične slame kao katalizator u proizvodnji biodizela
Autori
Veličković, Ana
Avramović, Jelena M.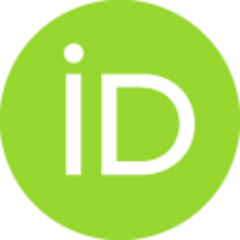 Kostić, Milan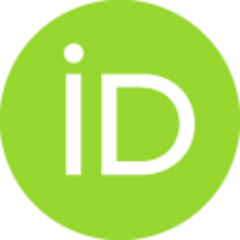 Krstić, Jugoslav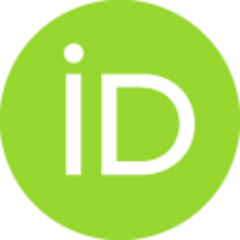 Stamenković, Olivera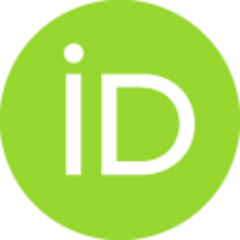 Veljković, Vlada B.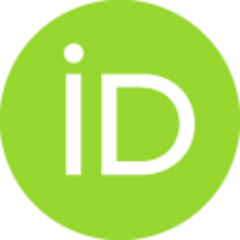 Članak u časopisu (Objavljena verzija)

Apstrakt
Wheat straw ash (WSA) was investigated as a new catalyst in biodiesel production from sunflower oil. The catalyst was characterized by temperature-programmed decomposition, X-ray powder diffraction, Hg porosimetry, N2 physisorption, and scanning electron microscopy - energy dispersive X-ray spectroscopy methods. The methanolysis reaction was tested in the temperature range of 55–65 oC, the catalyst loading range 10–20 % of the oil weight, and the methanol-to-oil molar ratio range 18 : 1–24 : 1. The reaction conditions of the sunflower oil methanolysis over WSA were optimized by using the response surface methodology in combination with the historical experimental design. The optimum process conditions ensuring the highest fatty acid methyl esters (FAME) content of 98.6 % were the reaction temperature of 60.3 oC, the catalyst loading of 11.6 % (based on the oil weight), the methanol-to-oil molar ratio of 18.3 :1, and the reaction time of 124 min. The values of the statistical criteria,
...
such as coefficients of determination (R2 = 0.811, R2pred = 0.789, R2adj = 0.761) and the mean relative percent deviation (MRPD) value of 10.6 % (66 data) implied the acceptability and precision of the developed model. The FAME content after 4 h of reaction under the optimal conditions decreased to 37, 12, and 3 %, after the first, second, and third reuse, respectively.
Pepeo pšenične slame (PPS) je korišćen kao katalizator u proizvodnji biodizela iz sunco-kretovog ulja. Karakterizacija katalizatora je izvršena primenom metoda tempera-turski programiranom razgradnjom (temperature-programmed decomposition, TPDe), rentgenskom difrakcijom (X-ray diffraction, XRD), Hg porozimetrijom, N2 fizi-sorpcijom i skenirajućom elektronskom mikrosopijom sa energo-disperzivnom spek-trometrijom (scanning electron microscopy and energy dispersive X-ray spectroscopy, SEM-EDS). Reakcija metanolize istraživana je pri sledećim reakcionim uslovima: tem-peraturni opseg 55-65 °C; količina katalizatora 10-20 % (računato na masu ulja) i opseg molskog odnosa methanol : ulje 18 : 1 – 24 : 1. Optimizacija reakcionih uslova izvršena je metodologijom površine odziva u kombinaciji sa istorijskim eksperimentalnim planom. Maksimalni prinos metil estara masnih kiselina (MEMK) od 98,6 % postignut je pri sledećim optimalnim reakcionim uslovima: temperatura 60,3 oC, količina katalizatora 11
...
,6 % (računato na masu ulja), molski odnos methanol : ulje 18,3 : 1 i vreme trajanja reakcije 124 min. Vrednosti koeficijenata determinacije (R2 = 0,811, R2pred = 0,789, R2adj = 0,761) i srednjeg relativnog odstupanja (10,6 %, 66 podataka) ukazali su na prihvatljivost i pouzdanost razvijenog modela. Sadržaj MEMK nakon 4 h reakcije pri optimalnim uslovima smanjen je na 37, 12 i 3 % nakon prve, druge i treće upotrebe katalizatora, redom.
Ključne reči:
agro-otpad / metil estri masnih kiselina / karakterizacija kataliza-tora / modelovanje / optimizacija / agricultural residues / fatty acid methyl esters / catalyst characterization / optimization
Izvor:
Hemijska industrija, 2021, 75, 5, 257-276
Izdavač:
Belgrade : Association of the Chemical Engineers of Serbia
Finansiranje / projekti:
Ministarstvo prosvete, nauke i tehnološkog razvoja Republike Srbije, Ugovor br. 200133 (Univerzitet u Nišu, Tehnološki fakultet, Leskovac) (RS-200133)
Ministarstvo prosvete, nauke i tehnološkog razvoja Republike Srbije, Ugovor br. 200026 (Univerzitet u Beogradu, Institut za hemiju, tehnologiju i metalurgiju - IHTM) (RS-200026)
Ministarstvo prosvete, nauke i tehnološkog razvoja Republike Srbije, Ugovor br. 200155 (Univerzitet u Prištini sa privremenim sedištem u Kosovskoj Mitrovici, Fakultet tehničkih nauka) (RS-200155)
The Serbian Academy of Sciences and Arts (Project F-78)