Opening of the Macrocyclic Ring in 5,10:8,9‐Disecosteroids ( = Steroklastanes)
Authors
Lorenc, Ljubinka
Bondarenko-Gheorghiu, Lidija
Pavlović, Vladimir B.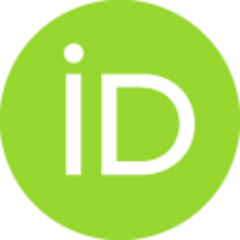 Führer, Hermann
Kalvoda, Jaroslav
Mihailović, Milhailo Lj.
Article (Published version)

Abstract
Catalytic hydrogenation of the Δ3‐unsaturated (9R,10 R)‐ and (9S,10 S)‐epoxyenol lactones 3a, b., and 4a, b., respectively, affords, in addition to the expected saturated epoxylactones 5a, b and 7a, b, also open‐chain products, i.e. the diastereoisomeric (9R,10R)‐ and (9S,10S)‐9,10‐expoxy‐8‐oxo‐4,5‐secosteroklastan‐5‐oic acids 6a, b. and 8a, b. Alkaline hydrolysis of the lactone ring of compounds 5 and 7 and subsequent acetylation of the corresponding hydroxy derivatives give as the major products the open‐chain, diasteroisomeric (9R,10R)‐ and (9S,10S)‐4‐acetoxy‐9,10‐epoxy‐methyl esters 9a, b and 11a, b, respectively, and, but only in the androstane series, the tetrahydropyran derivatives 10a and 12a, as the minor components.
Keywords:
Macrocyclic Ring / Disecosteroids / 5,10:8,9‐Disecosteroids ( = Steroklastanes)
Source:
Helvetica Chimica Acta, 1992, 75, 1, 203-209
Publisher:
Weinheim : Wiley-VCH Verlag GmbH & Co.
Collections
Institution/Community
IHTM