Potential Energy Surface Evaluation and Fitting
Authors
Grubišić, Sonja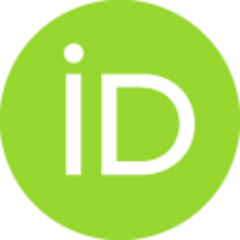 Niketić, Slobodan R.
Book part (Published version)

Abstract
The concept of potential energy surface (PES) for the motion of nuclei has been of central importance in molecular modeling ever since its development in the early 1960s and has been ubiquitous in theoretical, physical, and other branches of chemistry as well. In this article, after a summary of the basic properties of PESs, the different approaches to searching local and global minima are presented and commented with respect to the problem of protein folding. Next, the principles of empirical force field paradigm in actualizing PESs of polyatomic molecules in mathematical analytic form and different methods for PES construction and parameter fitting techniques are given as a prelude to the review of current approaches for simultaneous development of accurate energy hypersurfaces and force fields to execute molecular dynamics (MD) simulations of chemical systems. Finally, a summary of procedures to explore global minima of molecules using MD and Monte Carlo techniques, as well as of th
...
e methods to search for transition states and reaction paths on a PES, is given. Keywords Force field; Global minimum; Global optimization; Hessian matrix; Intrinsic reaction coordinate; Molecular dynamics; Monte Carlo; Normal mode analysis; Potential energy surface; Simulated annealing; Transition state; Unconstrained minimization methods.
Keywords:
nuclei / protein / Force field / Global minimum / Global optimization / Hessian matrix / Intrinsic reaction coordinate / Molecular dynamics / Normal mode analysis / Unconstrained minimization methods / Transition state / Simulated annealing / Potential energy surface
Source:
Reference Module in Chemistry, Molecular Sciences and Chemical Engineering, 2015
Collections
Institution/Community
IHTM