Ghrelin, obesity and atherosclerosis
Authors
Sudar, Emina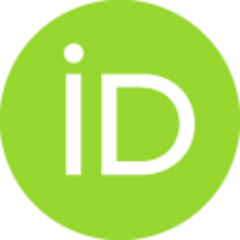 Soskić, Sanja
Zarić, Božidarka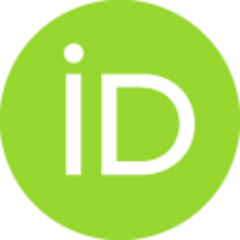 Rašić-Milutinović, Zorica
Smiljanić, Katarina
Radak, Đorđe
Mikhailidis, Dimitri
Rizzo, Manfredi
Isenović, Esma
Book part (Accepted Version)

,
Nova Science Publishers Inc, New York
Abstract
Cardiovascular disease (CVD) is common cause of death in humans and its major underlying pathology is atherosclerosis. Atherosclerosis is a chronic inflammatory disease that predisposes to coronary artery disease (CAD), stroke and peripheral arterial disease, responsible for most of the cardiovascular morbidity and mortality. This inflammatory process, triggered by the presence of lipids in the vascular wall, and encompasses a complex interaction among inflammatory cells, vascular elements, and lipoproteins through the expression of several adhesion molecules and cytokines. Obesity is a risk factor for CVD but this association is not fully understood. Altered levels of obesity related peptides such as ghrelin may play an important role in this pathophysiology. Recent evidence indicates that ghrelin features several cardiovascular activities, including increased myocardial contractility, vasodilatation and protection from myocardial infarction. Recent data demonstrate that ghrelin can i
...
nfluence important key events in atherogenesis and thus they may play a role in atherosclerosis. In this review we present the latest data from recent animal and clinical studies which focus on a novel approach to ghrelin as a potential therapeutic agent in the treatment of a complex disease like atherosclerosis. Thus, ghrelin may become a new therapeutic target for the treatment of CVD. Further studies are necessary to investigate the potential mechanisms involved in the effects of ghrelin on the cardiovascular system.
Keywords:
Ghrelin / obesity / atherosclerosis / cardiovascular disease
Source:
Ghrelin: Production, Action Mechanisms and Physiological Effects, 2012, 111-126
Publisher:
New York : Nova Science Publishers Inc.
Funding / projects:
Note:
The published version: https://cer.ihtm.bg.ac.rs/handle/123456789/4379
This is the peer-reviewed version of the following book chapter: Sudar, E.; Soskić, S.; Zarić, B. L.; Rašić-Milutinović, Z.; Smiljanić, K.; Radak, Đ.; Mikhailidis, D.; Rizzo, M.; Isenović, E. Ghrelin, Obesity and Atherosclerosis in Ghrelin: Production, Action Mechanisms and Physiological Effects 2012, 111–126.
Related info: