Tuning the topologies of Co(II) and Ni(II) complexes with EDTA, 1,3-PDTA and 1,4-BDTA ligands: Synthesis and spectroscopic data of [Mg(H2O)6][Co(1,4-bdta)] · 3H2O and [Mg(H2O)6][Ni(1,4-bdta)] · 3H2O complexes, and the X-ray structure of their chiral crystals
Authors
Radanović, Dušanka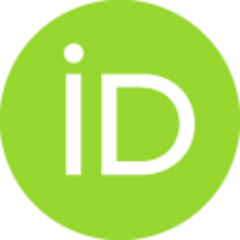 Rychlewska, Urszula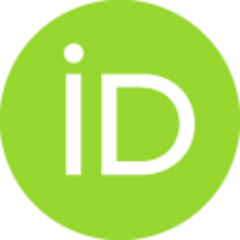 Warzajtis, Beata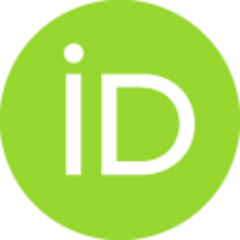 Cvijović, Milica S.
Dimitrijević, Mirjana Đ.
Đuran, Miloš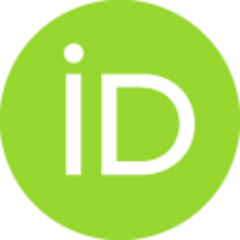 Article (Published version)

Abstract
The hexadentate complexes [Mg(H2O)6][Co(1,4-bdta)] • 3H2O (a) and [Mg(H2O)6][Ni(1,4-bdta)] • 3H2O (b) (where 1,4-bdta represents the 1,4-butanediaminetetraacetate ion) have been synthesized and characterized by electronic absorption spectroscopy and X-ray crystallography. The complexes (a) and (b) form isomorphic crystals that undergo a spontaneous resolution during the crystallization process yielding either enantiopure Λ (space group P61) or Δ (space group P65) isomers. The [M(1,4-bdta)]2- (M = Co(II) (a) and Ni(II) (b)) and [Mg(H2O)6]2+ octahedra are arranged in hydrogen bonded 2D-layers. Interception of these layers results in chiral channels filled with water molecules, which together with uncoordinated carboxylate oxygens of the complex anion, form mono-spiro chain that propagates in a helical manner along the c-direction. To the best of our knowledge, this is the first report on spontaneous resolution involving 1,4-bdta ligand and one of a few reports that concern conglomerate c
...
rystallization of M(II)(N2O4) complexes. The electronic absorption spectra of [Co(1,4-bdta)]2- and [Ni(1,4-bdta)]2- are presented and discussed in comparison with those of similar complexes and with reference to the varying topologies of these complexes.
Keywords:
EDTA-type chelates of Co(II) and Ni(II) / Syntheses and X-ray crystal structures / Conglomerate crystallization / Hydrogen bonding / Chiral channel structures / Spontaneous resolution
Source:
Polyhedron, 2007, 26, 17, 4799-4808
Funding / projects:
Collections
Institution/Community
IHTM