Platinum(IV) complexes with ethylenediamine-N,N0-diacetate diester (R2edda) ligands: Synthesis, characterization and in vitro antitumoral activity
Authors
Kaluđerović, Goran N.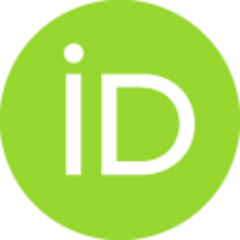 Schmidt, Harry
Schwieger, Sebastian
Wagner, Christoph
Paschke, Reinhard
Dietrich, Andrea
Mueller, Thomas
Steinborn, Dirk
Article (Published version)

Abstract
The novel N,N-type bidentate ligand precursors, diethyl, dipropyl esters of ethylenediamine-N,N′-diacetic acid dihydrochloride (HOOCCH2NHCH2CH2NHCH2COOH • 2HCl, H2edda • 2HCl), and the corresponding tetrachloroplatinum(IV) complexes, [PtCl4(R2edda)] • H2O (ROOCCH2NHCH2CH2NHCH2COOR, R = Me, Et, n-Pr), were synthesized. The esters coordinated as bidentate ligands via both N donor atoms. The esters, as well as the complexes, have been characterized by infrared, 1H and 13C NMR spectroscopy and elemental analysis. Solid state structures of both dimethyl and diethyl ester platinum(IV) complexes have been determined by X-ray crystallography. Quantum chemical calculations were performed in order to investigate diastereoselectivity in the formation of the platinum(IV) complexes. The in vitro cytotoxic evaluation of the investigated complexes in human tumor cell lines 1411HP, H12.1 (both testicular germ cell tumors), DLD-1 (colon carcinoma), 518A2 (melanoma), A549 (lung carcinoma) and liposarcom
...
a showed a dose-dependent antiproliferative effect in all cell lines. Remarkably, the highest cytotoxic activity was observed in the cisplatin-resistant cell line 1411HP. In addition, at higher concentrations the treatment with these complexes led to the induction of apoptosis in all cell lines except for DLD-1.
Keywords:
Antiproliferative activity / Crystal structure / DFT / Edda ligand / Platinum(IV) complexes
Source:
Inorganica Chimica Acta, 2008, 361, 5, 1395-1404
Collections
Institution/Community
IHTM