13,14-Seco-steroids: A New Type of Modified Steroids Containing a Nine-Membered Ring
Samo za registrovane korisnike

Autori
Bjelaković, Mira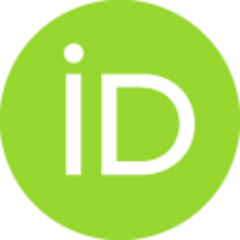 Lorenc, Ljubinka
Pavlović, Vladimir D.
Mihailović, Milhailo Lj.
Tinant, Bernard
Declercq, Jean-Paul
Kalvoda, Jaroslav
Članak u časopisu (Objavljena verzija)

Apstrakt
Oxidations of 14α‐hydroxy‐5α‐cholestan‐3β‐yl acetate (5) with lead tetraacetate under thermal or photolytic conditions or in the presence of iodine proceed mainly by fragmentation of the C(13)−C(14) bond to give as the primary products the 13,18‐didehydro‐13,14‐seco derivative 6 and the (E )‐Δ12‐13,14‐seco ketone 11, respectively. Further transformations of these compounds under conditions of their formation afforded, in addition, the acetoxy derivatives 7 – 9 (from 6), and the D‐homo‐C‐nor compound 12 and (12R,13R)‐epoxide 13 (from 11). Unexpectedly, the photolytic lead‐tetraacetate oxidation of 5 resulted partly (to ca. 20%) in a reversible fragmentation involving scission and recombination of the C(8)−C(14) bond followed by formation of the 14β,22‐ether 10. Possible mechanisms for the observed transformations are discussed.
Ključne reči:
Steroids / Oxidation / Lead-tetraacetate / photolytic conditions / thermal conditions
Izvor:
Helvetica Chimica Acta, 1999, 82, 5, 707-721