Effect of Anions on the Underpotential Deposition of Cu on kPt(lll) and Pt(100) Surfaces
Authors
Marković, Nenad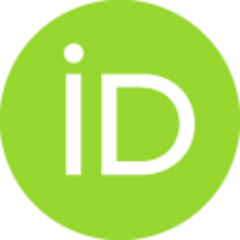 Ross, Phillip N.
Article (Published version)

,
American Chemical Society (ACS)
Abstract
The effect of chloride and (bi)sulfate anions in the supporting acid electrolyte on the chemistry of underpotential deposition of Cu on Pt(111) and Pt(100) single crystal surfaces was studied using a combination of electrochemical and nonelectrochemical techniques. The presence of these anions above a threshold concentration caused a splitting in the voltammetry peaks for Cu UPD on both Pt(111) and Pt(100), with the second or split-off peak at a lower underpotential. This splitting was attributed to competition between the Cu adatoms and the adsorbed anions and the increase in thermodynamic driving force needed to displace the anions from the Pt substrate in order to form a Cu monolayer. The magnitude of the splitting appeared to be proportional to the relative strengths of the anion-Pt bonding, being larger for chloride than (bi)sulfate on either surface and being larger for the (100) surface than for the (111) surface for either anion. By the use of ex situ AES and LEED, we determine
...
d that in nearly "Cl-free" supporting electrolyte Cu appeared to be deposited at underpotential in metallic islands (or "patches") having the Pt lattice constant (pseudomorphic growth). In the presence of Cl- the Cu was deposited at underpotentials into a Cu-Cl adlattice. At the Nernst potential, however, in both "Cl-free" and Cl-containing electrolyte, Cu formed a uniform metallic monolayer having the Pt lattice constant, i.e. a pseudomorphic monolayer.
Keywords:
Pt(111) / Pt(100) / Electrochemical deposition / Cu / anion-Pt bonding
Source:
Langmuir, 1993, 9, 2, 580-590
Publisher:
American Chemical Society (ACS)
Collections
Institution/Community
IHTM