Unusually sluggish microemulsion system with water, toluene and a technical branched alkyl polyethoxylate
Authors
Ilić, Marija A.
Haegel, Franz-Hubert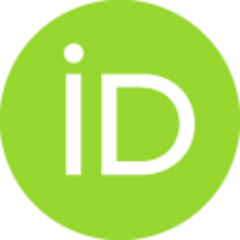 Pavelkić, Vesna M.
Zlatanović, Snežana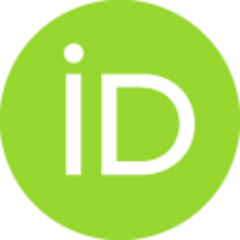 Marković, Zoran S.
Cvjetić, Aleksandar S.
Article (Published version)

Abstract
Microemulsion systems with water, toluene and nonionic surfactants are interesting for application due to the excellent solvent properties of aromatic hydrocarbons. In this study, the pseudo-binary phase diagram ("fish-diagram") of such a ternary system was investigated using a branched technical alkyl polyethoxylate. Lutensol ON 50 (i-C10E5) was considered a suitable surfactant. The system with technical branched i-C10E5 exhibits very long, and for compositions near optimum solubilization, i.e., the minimum content of surfactant needed for a bicontinuous microemulsion, extremely long times for equilibration. In addition to visual observation, qualitative measurements of turbidity were performed with a UV-Vis spectrometer for characterizing the behavior of this unusually sluggish system. Isothermal phase diagrams at 20, 25 and 30 °C yielded inconsistent results after the change of temperature and the application of mechanical stress for different treatment of the samples. Ternary mixtu
...
res of water, toluene, and lutensol ON 50 seem to form long-living metastable states. The sluggishness and the ambiguous phase behavior of the system are discussed. Inconsistent results are attributed to the slow kinetics of the formation and destruction of liquid crystals and the ability of the system to form mini- -emulsions within an unusual concentration range.
Mikroemulzije na bazi vode, toluena i nejonskih površinski aktivnih supstanci su interesantni za primenu, zahvaljujući izvanrednim karakteristikama aromatičnih ugljovodonika kao rastvarača. U ovom radu, ispitivani su pseudo-binarni fazni dijagrami ("riba-dijagram") ternatnih sistema upotrebom tehnički razgranatog alkil polietoksilata. Kao pogodana površinski aktivna supstanca korišćen je Lutensol ON 50 (i-C10E5). Sistem sa tehnički razgranatim i-C10E5 pokazuje izuzetno dugo vreme za postizanje ravnoteže, iako sardžaj površinski aktivne supstance u sistemu odgovara optimalnoj rastvorljivosti (tj. minimalnom sadržaju površinski aktivne supstance koji je neophodan za bi-kontinualnu mikroemulziju). Pored vizuelnog posmatranja, kvalitativno merenje zmućenosti je vršeno UV–Vis spektroskopijom da bi se okarakterisalo neuobičajeno sporo uspostavljanje ravnoteže u sistemu. Izotermni fazni dijagrami na 20, 25 i 30 °C dali su rezultate nekonzistentne promeni temperature i primeni mehaničkog opter
...
ećenje za različit tretman uzoraka. Trokomponentna smeša vode, toluena i Lutensol ON 50 formira dugoživeća metastabilna stanja. Diskutovana je sporost i dvosmislenost ponašanja ovakvog sistema. Nekonzistentni rezultati su pripisani sporoj kinetici formiranja i razlaganja tečnih kristala, kao i sposobnosti sistema da formira mini mikroemulzije unutar neuobičajenog opsega koncentracija.
Keywords:
microemulsion / toluene / oxoalcohol ethoxylate / thermodynamic stability / ternary phase diagrams / "fish" diagrams / mikroemulzija / toluen / oksoalkohol etoksilat / ternarni fazni dijagrami / "riba" dijagrami / termodinamička stabilnost
Source:
Chemical Industry and Chemical Engineering Quarterly, 2015, 21, 3, 429-439
Publisher:
Serbia : Association of Chemical Engineers of Serbia
Funding / projects:
Collections
Institution/Community
IHTM