Synthesis, crystal structure, magnetic properties and cyclic voltammetry of the unsymmetric (μ-oxalato)-[N,N′,N″,N‴-tetrakis-(2-pyridylmethyl)-1,4,8, 11-tetraazacyclotetra-decane]dicobalt(II) perchlorate trihydrate
Authors
Sovilj, Sofija P.
Vučković, Gordana
Babić-Samardžija, Ksenija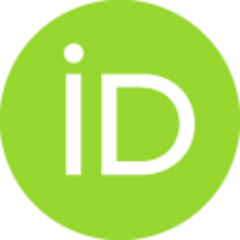 Matsumoto, N.
Jovanović, Vladislava M.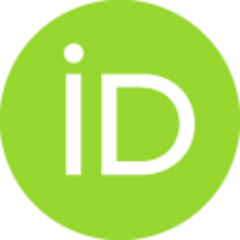 Mrozinski, J.
Article (Published version)

Abstract
A new dinuclear cobalt(II) complex, [Co2(ox)tpmc](ClO4)2 3H2O, (tpmc = N, N′, N″, N″′-tetrakis(2-pyridylmethyl)-1, 4, 8, 11-tetraazacyclotetradecane, ox2 -oxalate ion), has been synthesized and its crystal structure solved by single crystal X-ray diffraction studies. It crystallizes in the monoclinic system, space group P21, with a = 97558(8) A, b = 21.455(2) A, c - 21.241(2) A, β=100.069(8)°, V=4391.0(8) A3, Z =4,R = 0.083, Rw = 0.086. Its structure consists of two dinuclear, crystallographically unique molecules in which the oxalate ion bridges two cobalt(II) ions unsymmetrically. E:ach cobalt is hexa-coordinated with four macrocyclic nitrogens and two oxygens in an octahedral arrangement of an "em" coordination of a macrocyclic ligand. The third oxygen is simultaneously bonded to both cobalt ions and the last one remains uncoordinated, which is the unique way of oxalato ion coordination. Intramolecular antiferromagnetic coupling between the two cobalt(II) ions is observed and yielde
...
d J = -9.3 an−1, g - 5.64 and g = 1.21. The variable temperature (4.2-192 K) inagiietic susceptibility nieasureinents are interpreted on the basis of the spin lamiltonian H 25/9JSASB + goβHz(SAZ - SBZ). Cyclic voltanllnetiy suggests that the complex is electrochcmically stable up to the potential of the cobalt reduction.
Keywords:
Magnetic properties / dinuclear complex / X-ray difraction / antiferromagnetic coupling / Cyclic voltanllnetiy
Source:
Synthesis and Reactivity in Inorganic and Metal-Organic Chemistry, 1999, 29, 5, 785-803
Funding / projects:
Ministry of Science and Technology of Republic of Serbia
Polish State Commitee for Scientific Research (Project No. 3T09A06308)
Collections
Institution/Community
IHTM