Metal powder electrolysis: The shape of powder particles as a function of the exchange current density and overpotential for hydrogen evolution reaction
Формирање металних прахова електролизом: облик честица као функција густине струје измене и пренапетости за реакцију издвајања водоника
Authors
Nikolić, Nebojša D.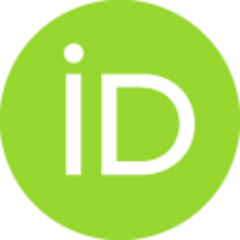 Article (Published version)

Abstract
The short survey of the dependence of the shape of electrolytically produced powder particles on the exchange current density for metal deposition and overpotential for hydrogen evolution reaction is presented. The decrease of the exchange current density leads to a branching of dendrites and their transformation from needle-like and the two-dimensional (2D) fern-like to the three-dimensional (3D) pine-like shapes. Vigorous hydrogen evolution inhibits the dendritic growth leading to a formation of cauliflower-like and the spongy-like particles. The very thin needles were obtained by molten salt electrolysis. Mechanisms responsible for the formation of both the dendritic (the general theory of disperse deposits formation) and the cauliflower-like and the spongy-like particles (the concept of "effective overpotential") were also mentioned.
Приказан је кратак преглед зависности облика електролитички произведених металних прахова од густине струје измене таложења метала и пренапетости за реакцију издвајања водоника. Смањење густине струје измене доводи до гранања дендрита и њихове трансформације од игличастих и дводимензионалних (2Д) налик папрати, до тродимензионалних (3D) дендрита налик стаблу бора. Интензивно издвајање водоника инхибира дендритични раст доводећи до формирања карфиоластих и сунђерастих честица. Веома фине игле су добијене електролизом из растопа. Такође су разматрани механизми одговорни за формирање и дендритичних (општа теорија формирања дисперзних талога) и карфиоластих и сунђерастих честица (концепт "ефективне пренапетости").
Keywords:
electrolysis / powder / particles / scanning electron microscope (SEM)
Source:
Journal of the Serbian Chemical Society, 2020, 85, 3, 347-352
Funding / projects:
Note:
Lecture at the Meeting of Electrochemical Division of the Serbian Chemical Society held on 30 September 2019.
Collections
Institution/Community
IHTM