Halofitne biljne vrste - izolovanje i karakterizacija sekundarnih metabolita
Halophytic plant species - isolation and characterization of secondary metabolites
Authors
Stanković, Jovana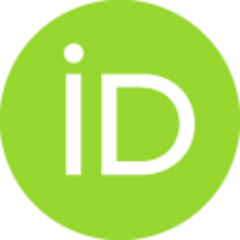 Contributors
Tešević, Vele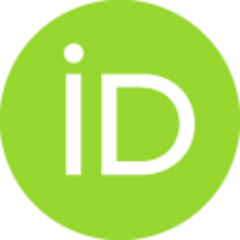 Novaković, Miroslav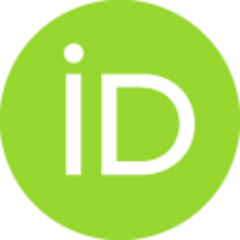 Gođevac, Dejan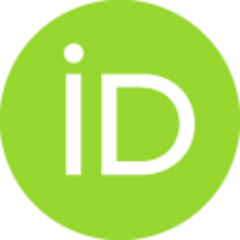 Vujisić, Ljubodrag V.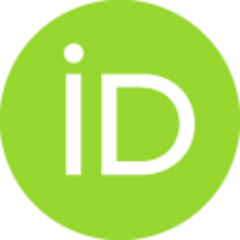 Dajić-Stevanović, Zora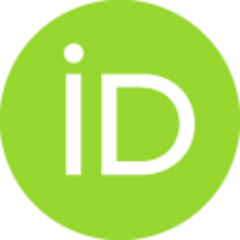 Doctoral thesis (Published version)

Abstract
Predmet proučavanja ove doktorske disertacije su sekundarni metaboliti halofita(biljaka koje naseljavaju staništa sa visokim sadržajem soli). U Srbiji se zaslanjenastaništa uglavnom javljaju na teritoriji Vojvodine. U ovom radu izolovani su i hemijskiokarakterisani flavonoidni glikozidi i saponini iz halofitnih vrsta roda Atriplex (A.littoralis, A. tatarica i A. prostrata) i određena je njihova različita biološka aktivnost.Pored biljaka iz roda Atriplex ispitivana je halofitna biljna vrsta Artemisia santonicum izkoje je izolovano etarsko ulje, određen hemijski sastav i ispitana biološka aktivnost.Halofitne biljne vrste se u tradicionalnoj medicini koriste u brojne svrhe kaoantiseptici, diuretici, antiparazitici, antipiretici, purgativi, laksativi, za lečenjedijabetesa, visokog krvnog pritiska, astme, gihta i reumatizma. Ekstrakti i jedinjenjaizolovana iz vrsta roda Atriplex pokazuju antioksidativnu, antimikrobnu, citotoksičnu,antiparazitsku, i insekticidnu aktivnost. Etarska ulja vrsta
...
roda Artemisia su pokazalaantioksidativnu, antibakterijsku, antifungalnu, antiparazitsku, hepatoprotektivnu,neuroprotektivnu i antimalarijsku aktivnost.Vrste roda Atriplex su bogat izvor sekundarnih metabolita prvenstvenoflavonoida, saponina i alkaloida. U okviru ove disertacije izolovano je i okarakterisanoukupno 13 jedinjenja, od kojih je 7 novih prirodnih proizvoda (43-45, 51-54). Iz vrste A.littoralis izolovano je 6 jedinjenja, četiri flavonoidna glikozida (43-46) i dva fenolnajedinjenja (47, 48). Iz A. tatarica izolovano je 6 jedinjenja, tri flavonoidna glikozida(49-51) i tri triterpenska saponina oleanolnog tipa (52-54). Iz etarskog ulja Artemisiasantonicum izolovan je oksigenovani monoterpen (55)...
The subject of this doctoral dissertation are the secondary metabolites ofhalophytes (plants wild growing at saline habitats). In Serbia such habitats are mainlyfound in Vojvodina. Flavonoid glycosides and saponins from halophytic speciesAtriplex (A. littoralis, A. tatarica and A. prostrata) were isolated, chemicallycharacterized and their various biological activities were determined. In addition, ahalophyte species from the genus Artemisia (A. santonicum) was examined. Its essentialoil was isolated, the chemical composition determined and various biological activitiesof this were tested.Several halophytic plant species are used in many traditional formulations asantiseptics, diuretics, antiparasitics, antipyretics, purgatives, laxatives, for the treatmentof diabetes, high blood pressure, asthma, gout and rheumatism. Extracts and compoundsisolated from the genus Atriplex show antiparasitic, insecticidal, antimicrobial,cytotoxic and antioxidant activity. Essential oils of the genus Art
...
emisia have shownantioxidant, antibacterial, antifungal, antiparasitic, hepatoprotective, neuroprotectiveand antimalarial activity.Atriplex species are a rich source of secondary metabolites, primarily flavonoids,saponins and alkaloids. In this study, a total of 13 compounds were isolated andcharacterized by means of spectroscopic techniques (1D and 2D NMR, IR and MS).Among them seven (43-45, 51-54) were the new compounds. At the same time, in theextract of A. littoralis, six compounds, four flavonoid glycosides (43-46) and twophenolic compounds (47, 48) were identified. From A. tatarica six compounds, threeflavonoid glycosides (49-51) and three triterpene saponins of an oleanane type (52-54)were isolated. An oxygenated monoterpene (55) was isolated from Artemisiasantonicum essential oil...
Keywords:
Halofite / halophytes / Atriplex / Artemisia / flavonoidni glikozidi / saponini / DNK protektivna aktivnost / antibakterijska / antifungalna / anti-quorum sensingaktivnost / Atriplex / Artemisia / flavonoid glycosides / saponins / DNA protective activity / antibacterial / antifungal / anti-quorum sensing activity
Source:
Универзитет у Београду, 2019
Publisher:
Универзитет у Београду, Хемијски факултет
Funding / projects: