Synthesis, characterization and in vitro cytotoxicity studies of platinum(IV) complexes with thiouracil ligands
Authors
Vetter, Cornelia
Kaluđerović, Goran N.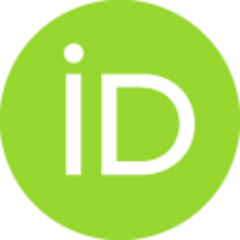 Paschke, Reinhard
Kluge, Ralph
Schmidt, Jürgen
Steinborn, Dirk
Article (Published version)

Abstract
Reactions of [PtMe3(bpy)(Me2CO)][BF4] (2) with the thionucleobases 2-thiouracil (s2Ura), 4-thiouracil (s 4Ura) and 2,4-dithiouracil (s2s4Ura) resulted in the formation of complexes of the type [PtMe3 (bPy)(L-κS)] [BF4] (L= s2Ura, 3; s4Ura, 4; s 2s4Ura, 5). The complexes were characterized by NMR spectroscopy (1H, 13C, 195Pt), IR spectroscopy as well as microanalyses. The coordination through the C4=S groups (4, 5) was additionally confirmed by DFT calculations, where it was shown that these complexes [PtMe3(bpy)(L-κS4)]+ (L=s 4Ura, s2s4Ura) are about 5.8 (4b) and 3.3 kcal/mol (5b), respectively, more stable than the respective complexes, having thiouracil ligands bound through the C2=X groups (X=O, 4a; S, 5a). For [PtMe3(bpy)(s2Ura-κS2)][BF4] (3) no preferred coordination mode could be assigned solely based on DFT calculations. Analysis of NMR spectra showed the κS2 coordination. In vitro cytotoxic studies of complexes 3-5 on nine different cell lines (8505C, A253, FaDu, A431, A549, A2
...
780, DLD-1, HCT-8, HT-29) revealed in most cases moderate activities. However, 3 and 5 showed significant activity towards A549 and A2780, respectively, possessing IC50 values comparable to those of cisplatin. Cell cycle perturbations and trypan blue exclusion test on cancer cell line A431 using [PtMe3(bpy)(s 2s4Ura-κS4)][BF4] (5) showed induction of apoptotic cell death. Furthermore, the reaction of [PtMe 3(OAc-κ2O,O′)(Me2CO)] (6) with 4-thiouracil yielded the dinuclear complex [(PtMe3)2(μ-s 4Ura-H)2] (7), which has been characterized by microanalysis, NMR (1H, 13C, 195Pt) and IR spectroscopy as well as ESI mass spectrometry. X-ray diffraction analysis of crystals yielded in an isolated case exhibited the presence of a hexanuclear thiouracilato platinum(IV) complex, possessing each three different kinds of methyl platinum(IV) moieties and 4-thiouracilato ligands. This exhibited the ability of 4-thiouracil platinum(IV) complexes to form multinuclear complexes.
Keywords:
Platinum(IV) complexes / Thionucleobases / In vitro cytotoxic studies / DFT calculations
Source:
Inorganica Chimica Acta, 2010, 363, 11, 2452-2460