A study of the dispersity of iron oxide and iron oxide-noble metal (Me=Pd, Pt) supported systems
Authors
Cherkezova-Zheleva, Z. P.
Shopska, M. G.
Krstić, Jugoslav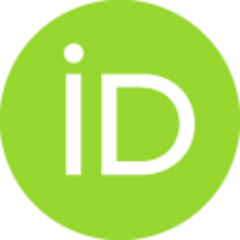 Jovanović, Dušan M.
Mitov, I. G.
Kadinov, G. B.
Article (Published version)

Abstract
Samples of one-(Fe) and two-component (Fe-Pd and Fe-Pt) catalysts were prepared by incipient wetness impregnation of four different supports: TiO2 (anatase), gamma-Al2O3, activated carbon, and diatomite. The chosen synthesis conditions resulted in the formation of nanosized supported phases - iron oxide (in the onecomponent samples), or iron oxide - noble metal (in the two-component ones). Different agglomeration degrees of these phases were obtained as a result of thermal treatment. Ultradisperse size of the supported phase was maintained in some samples, while a process of partial agglomeration occurred in others, giving rise to nearly bidisperse (ultra- and highdisperse) supported particles. The different texture of the used supports and their chemical composition are the reasons for the different stability of the nanosized supported phases. The samples were tested as heterogeneous catalysts in total benzene oxidation reaction.
Source:
Russian Journal of Physical Chemistry A, 2007, 81, 9, 1471-1476
Publisher:
Maik Nauka/Interperiodica/Springer, New York
Collections
Institution/Community
IHTM