Seasonal diversity of biodeteriogenic, pathogenic, and toxigenic constituents of airborne mycobiota in a sacral environment
Sezonska raznovrsnost biodeteriogenih, patogenih i toksigenih gljiva u zraku sakralnoga objekta
Authors
Unković, N
Dimkić, I
Stanković, Slaviša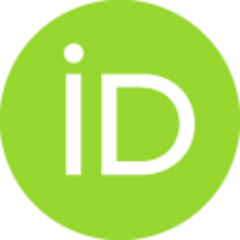 Jelikić, A
Stanojević, D
Popović, Slađana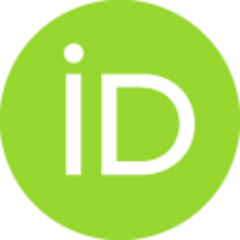 Stupar, M
Vukojević, J
Grbić, M L
Article (Published version)

Abstract
The main purpose of this study was to isolate airborne fungi and assess seasonal variations in air contamination with their particulates by determining the levels of their propagules in the nave and exonarthex of a church. We also monitored indoor microclimate as a determining factor for fungal proliferation on wall paintings, spore release, and transmission through the air. The temperature and relative humidity of the nave favoured fungal growth. A total of 33 fungi were isolated, mainly of the phylum Ascomycota, and to the lesser extent of the phyla Zygomycota and Basidiomycota. The most common were the fungi of the genera Penicillium and Aspergillus (23.55 % and 20.58 %, respectively). Sørensen's quotient of similarity (0.37) suggests moderate species overlap and constant exchange of fungal propagules between the nave and exonarthex. The autumn had the highest diversity, with 17 documented taxa, followed by the summer and the winter. The spring had only eight taxa. Quantitative anal
...
ysis of the airborne mycobiota in the nave (430±84.85 to 1880±106.07 CFU m -3 ) and exonarthex (715±59.62 to 2295±91.92 CFU m -3 ) showed very high contamination throughout the year, with values exceeding the maximum permissible concentrations by most standards. Many of the fungi determined in this study are known for their biodeteriogenic, toxigenic, and allergenic properties, and are a threat not only to occasional visitors and staff, but also to valuable works of art decorating nave walls. © 2018 Sciendo. All rights reserved. All Rights Reserved.
Glavni cilj ovoga istraživanja bio je izolirati gljive iz zraka i procijeniti sezonske promjene u onečišćenju zraka gljivičnim propagulama u naosu i egzonarteksu istraživane crkve. Također su praćeni mikroklimatski parametri kao ograničavajući čimbenici za razvoj i rast gljiva na zidnim slikama, za oslobađanje spora i njihovu transmisiju kroz zrak. Zabilježena temperatura i relativna vlažnost zraka u naosu pogodovale su razvoju i rastu gljiva. Dokumentirana su 33 taksona gljiva, uglavnom pripadnika koljena Ascomycota, a manje su zastupljeni oni Zygomycota i Basidiomycota. Najčešće su bile prisutne plijesni rodova Penicillium (23,55 %) i Aspergillus (20,58 %). Sørensenov indeks sličnosti (0,37) upućuje na stalnu i umjerenu razmjenu gljivičnih propagula između naosa i egzonarteksa. Uzorci uzeti u jesen pokazali su najveću raznolikost sa 17 zabilježenih taksona, a oni uzeti u proljeće samo osam taksona. Kvantitativna mikološka analiza u naosu (430±84,85 do 1880±106,07 CFU m-3) i egzonarte
...
ksu (715±59,62 do 2295±91,92 CFU m-3) pokazala je visoku godišnju razinu onečišćenja zraka, s vrijednostima koje prema većini standarda prelaze dopuštene koncentracije. Mnoge identificirane gljive mogu dovesti do biodeterioracije, proizvesti mikotoksine i izazvati alergijske reakcije. Stoga su nepoželjne u sakralnim objektima ne samo zbog očuvanja murala nego i zbog zaštite zdravlja zaposlenih, posjetitelja i konzervatora.
Keywords:
aeromikobiota / Aspergillus / biodeteriogeni / mikotoksini / mikroklima / patogeni / Penicillium
Source:
Arhiv za Higijenu Rada i Toksikologiju, 2018, 69, 4, 317-327
Funding / projects:
Collections
Institution/Community
IHTM