Interaction of arylpiperazines with the dopamine receptor D 2 binding site
Interaktion von Arylpiperazinen mit der Dopamin D2-Rezeptorbindungsstelle
Само за регистроване кориснике

Аутори
Šukalović, Vladimir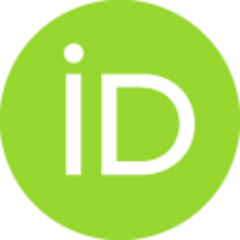 Zlatović, Mario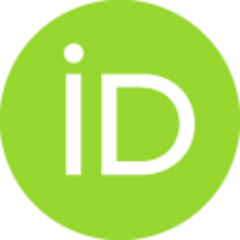 Andrić, Deana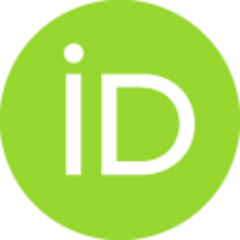 Roglić, Goran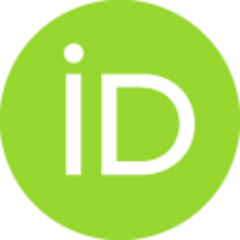 Kostić Rajačić, Slađana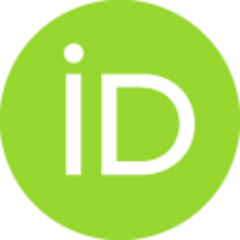 Šoškić, Vukić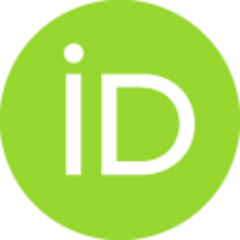 Чланак у часопису (Објављена верзија)

,
Georg Thieme Verlag KG
Апстракт
The docking of several 1-benzyl-4-arylpiperazines to the dopamine receptor (DAR) D 2 was examined. The results demonstrated that the interaction of protonated N1 of the piperazine ring with Asp 86 (III.32) and edge-to-face interactions of the aromatic ring of the arylpiperazine part of the ligand with Phe 178 (VI.44), Trp 182 (VI.48) and Tyr 216 (VII.58) of the receptor, represent the major stabilizing forces. Besides, the hydrogen bond acceptor group in position 2 of the phenylpiperazine aromatic ring could build one more hydrogen bond with Trp 182 (VI.48). Bulky substituents in position 4 were not tolerated due to the unfavorable sterical interaction with Phe 178 (VI.44). Substituents in position 2 and 3 were found to be sterically well tolerated. Introduction of electron attractive -NO 2 group in position 3 of arylpiperazines decreased, while electron donors (-OMe) and the second aromatic ring (naphthyl) increased the binding affinity comparing to that of the phenylpiperazine 1. Thi
...
s can be explained in terms of favoured edge-to-face interactions in ligands with a high negative electrostatic surface potential (ESP) in the centre of aromatic residue of arylpiperazines. Thus, besides the salt bridges and hydrogen bonds, edge-to-face interactions significantly contribute to arylpiperazine ligands to form complexes with the DAR D 2 . Phe 178 (VI.44), Trp 182 (VI.48) and Tyr 216 (VII.58) can be considered as a part of the ancillary DAR D 2 pocket preserved in most G protein-coupled receptors of the A class and obviously, the arylpiperazine structural motif represents one of the privileged structures that bind to this pocket.
Die Bindung von mehreren 1-Benzyl-4-arylpiperazin-Derivaten an den Dop-amin D2-Rezeptor wurde untersucht. Die Ergebnisse zeigen, daß die Interaktion des protonierten N1 des Piperazin-Rings mit Asp 86 (III.32) und "Edge-to-Face"-Interaktionen des aromatischen Rings des Acrylpiperazin-Anteils mit Phe 178 (VI.44), Trp 182 (VI.48) und Tyr 216 (VII.58) des Rezeptors die größte stabilisierende Kraft darstellt. Neben der Wasserstoffbrücken-Akzeptorgruppe in Position 2 von Phenylpiperazin kann der aromatische Ring eine zusätzliche Wasserstoffbrücke mit Trp 182 bilden. Große Substituenten in Position 4 wurden aufgrund sterischer Interaktionen mit Phe 179 (VI.44) nicht toleriert. Die Einführung der Elektronenakzeptorgruppe -NO2 in Position 3 von Arylpiperazin verminderte die Bindungsaffinität im Vergleich zu Phenylpiperazin 1, während die Elektronendonatorgruppe -OMe und der zweite aromatische Ring (Naphthyl) die Bindungsaffinität verstärkte. Dies kann mit einer bevorzugten "Edge-to-Face"-Intera
...
ktion bei Liganden mit stark negativem elektrostatischem Oberflächenpotential (ESP) im Zentrum des aromatischen Teils von Arylpiperazin erklärt werden. Neben Ionen- und Wasserstoffbrükken sind daher "Edge-to-Face"-Interaktionen maßgeblich mit an der Komplexbildung zwischen Arylpiperazin-Liganden und dem Dopamin D2-Rezeptor beteiligt. Phe 178 (VI.44), Trp 182 (VI.48) und Tyr 216 (VII.58) können als Teil einer zusätzlichen Dopamin D2-Rezeptortasche angesehen werden, die in den meisten GPRCs (G protein-coupled receptors) der AKlasse erhalten ist. Offensichtlich repräsentiert das Strukturmotiv von Arylpiperazin eine begünstigte Struktur, die an diese Tasche bindet.
Кључне речи:
Arylpiperazines / binding pocket / D2 receptor / modelling / Dopamine D2 agonists
Извор:
Arzneimittel-Forschung/Drug Research, 2005, 55, 3, 145-152
Издавач:
Editio Cantor Verlag GmbH
Финансирање / пројекти:
Ministry for Science, Technology and Development of Serbia, Grant #1698