Synthesis of amorphous boron carbide by single and multiple charged boron ions bombardment of fullerene thin films
Sinteza amorfnog bor karbida bombardovanjem tankih slojeva fulerena jonima bora
Authors
Todorović-Marković, Biljana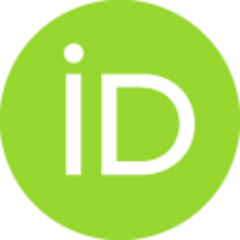 Draganić, Ilija
Vasiljević-Radović, Dana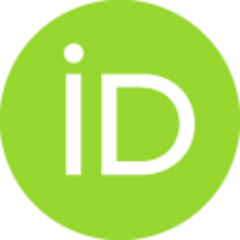 Romčević, Nebojša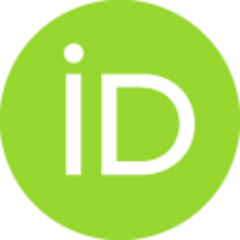 Romčević, Maja
Dramićanin, Miroslav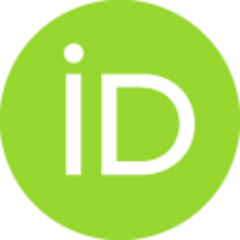 Marković, Zoran M.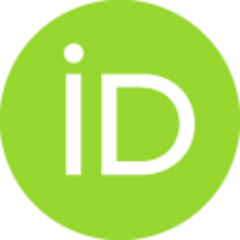 Article (Published version)

Abstract
In this paper, results of structural modification of fullerene thin films by single and multiple charged boron ions (B+, B3+) are presented. The applied ion energies were in the range of 15 to 45 keV. The characterization of as-deposited and irradiated specimens has been performed by atomic force microscopy, Raman and Fourier transform infrared spectroscopy and UV/VIS spectrophotometry. The results of Raman analysis have shown the formation of amorphous layer after irradiation of fullerene thin films. Fourier transform infrared spectroscopy has confirmed the formation of new B-C bonds in irradiated films at higher fluences (2x1016 cm-2). The morphology of bombarded films has been changed significantly. The optical band gap was found to be reduced from 1.7 to 1.06 eV for irradiated films by B3+ ions and 0.7 eV for irradiated films by B+ ions.
U radu su prikazani rezultati strukturne modifikacije tankih slojeva fulerena bombardovanjem jednostruko i višestruko naelektrisanim jonima bora (B+, B3+). Energije korišćenih jona su bile u opsegu od 15 do 45 keV. Osobine deponovanih i ozračenih fulerenskih slojeva su proučavane pomoću mikroskopa atomske snage (AFM), Ramanovom i Furijeovom infracrvenom spektroskopijom (FTIR) i UV/VIS spektrometrijom. Rezultati koji su dobijeni na osnovu Ramanove spektroskopije su pokazali da se posle ozračivanja formirao sloj amorfnog ugljenika na površini uzorka. Furijeova infracrvena spektroskopija je pokazala da su se unutar ozračenog sloja formirale veze bora i ugljenika. Morfologija fulerenskih slojeva se značajno promenila posle bombardovanja jonima bora. Utvrđeno je da se energetski procep ozračenih slojeva smanjio sa 1.7 eV na 1.06 eV za slojeve bombardovane trostruko naelektrisanim jonima bora, i na 0.7 eV za slojeve bombardovane B+ jonima.
Keywords:
atomic force microscopy / Raman scattering spectroscopy / Fourier transform infrared spectroscopy / ion bombardment / boron carbides / AFM / Ramanova spektroskopija / Furijeova infracrvena spektroskopija / jonska implantacija / bor karbid
Source:
Tehnika - Novi materijali, 2006, 15, 6, 7-13