Synthesis and oxidative transformations of 5-hydroxy-5α-cholest-8-en-3β-yl acetate
Authors
Mihailović, Milhailo Lj.
Dabović, Milan
Pavlović, Vladimir D.
Krstić, Natalija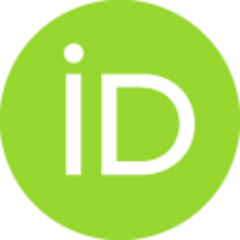 Lorenc, Ljubinka
Article (Published version)

Abstract
5-Hydroxy-5α-cholest-8-en-3β-yl acetate (8) (prepared in 6 steps starting from 7-dehydrocholesteryl acetate (1) was transformed with ruthenium tetroxide to 5-hydroxy-8,9-dioxo-8,9-seco-5α-cholestan-3β-yl acetate (9). Treatment of the latter 8,9-seco-5-hydroxy derivative with lead tetraacetate (LTA) or mercuric oxide/iodine reagent (HgO/I2) resulted, instead of the expected oxidative β-fragmentation of its C(5)-C(10) bond, in the competing non-regio and non-stereoselective acetoxylation of the α-positions next to the 8- and 9-oxo functions (with LTA), and in the ≈ 82% recovery of the starting material (with HgO/I2). The results are discussed in terms of the strong hydrogen bonding which exists between the 5α-hydroxyl and the 8-oxo group.
Keywords:
Lactones / Acetates / secosteroidal macrocycles
Source:
Journal of the Serbian Chemical Society, 1997, 62, 9, 719-726