Crystal Structure and Solid State Conformation of 5‐Hydroxy‐8,9‐Dioxo‐8,9‐Seco‐α‐Cholestan‐3β‐yl Acetate
Authors
Tinant, Bernard
Declercq, J P
Dabović, Milan
Krstić, Natalija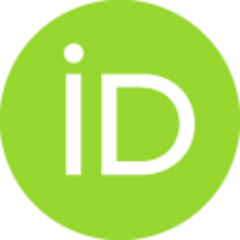 Lorenc, Ljubinka
Mihailović, Mihailo Lj.
Article (Published version)

,
Elsevier B.V.
Abstract
The molecular structure of the title compound, which might be a possible intermediate in the synthesis of 5,10:8,9‐diseco‐steroids (=steroklastanes), was determined by X‐ray analysis. Hydrogen bonding between the 5α‐hydroxyl group and the 9‐oxo function attached to the ten‐membered ring, and the presence of two conformational forms of the side‐chain in the solid state structure of 2 are established. Copyright © 1993 Wiley‐VCH Verlag GmbH & Co. KGaA, Weinheim
Source:
Bulletin des Sociétés Chimiques Belges, 1993, 102, 8, 539-544
Publisher:
Comltb van Beheer van het Bulletin V.Z.W.
Projects:
F.N.R.S. Belgium
Serbian Academy of Sciences and Arts
Serbian Research Fund