X-ray and carbon-13 nuclear magnetic resonance characterization of cyclopropane derivatives obtained by solvolysis of (E)-3α- and (E)-3β-hydroxy-5,10-seco-1(10)-cholesten-5-one tosylates
Само за регистроване кориснике

Аутори
Mihailović, Milhailo Lj.
Lorenc, Ljubinka
Dabović, Milan
Juranić, Ivan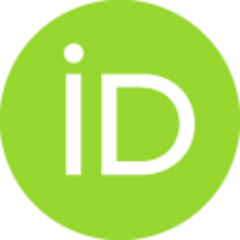 Wenkert, E.
Bernassau, J.-M.
Raju, M S
McPhail, A T
Miller, R W
Чланак у часопису (Објављена верзија)

,
Elsevier B.V.
Апстракт
The stereochemistries and conformations of the cyclopropane ring containing compounds derived from (E-3α- and (E)-3β-hydroxy-5,10-seco-1(10)-cholesten-5-one tosylates have been determined by X-ray methods and the results correlated with 13C nmr chemical shift data. © 1979.
Извор:
Tetrahedron Letters, 1979, 20, 51, 4917-4920
Финансирање / пројекти:
Serbian Academy of Sciences and Arts
Serbian Research Fund