Impact of current density on the surface roughness of electrodeposited zinc coatings from sulphate baths
Authors
Riđošić, Marija
Tomić, Milorad V.
Fuchs-Godec, Regina
Pavlović, Miroslav M.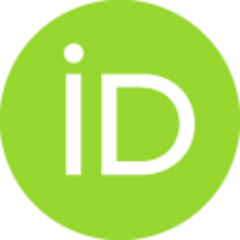 Pavlović, Miomir
Conference object (Published version)

Abstract
Aim of this work was to determine influence of current density on the roughness of the electrodeposited zinc coatings. Electrodeposition carried out from two same solutions containing different brightening additives. Furfural (in solution I) and dextrin (in solution II) were used as additives. Influences of the thickness of the coatings on the surface roughness depending of the current density and time of deposition and effect of the added additives on the structure of the coatings were also studied. Electrodeposition of the zinc coatings was done galvanostatically at current densities of 1, 2 and 4 A dm-2. Times of electrodeposition were 10, 20 and 30 minutes. Pure zinc was used as anode, and steel with unknown composition was used as cathode. All experiments were done at room temperature, baths volume were 500 cm3. Obtained results show that zinc coatings obtained from solution II have lower roughness than those deposited from solution I. Current density and thickness of t
...
he coatings does not have large influence on the roughness. The roughness values are from 0.41 μm to 1.219 μm (solution I) and from 0.316 μm to 0.812 μm (solution II). Current efficiency in solution I is 92.98-94.55% and in solution II 91.5- 96.91%. Coatings from solution II have better structure compared to coatings obtained from solution I, so it can be concluded that dextrin is better brightening additive than furfural in used sulphate baths.
Keywords:
zinc coatings / additives / thickness / current density / surface roughness / electroplating
Source:
Stecište nauke i prakse u oblastima korozije, zaštite materijala i životne sredine [Elektronski izvor] : knjiga radova = Meeting Point of the Science and Practice in the Fields of Corrosion, Materials and Environmental Protection : proceedings / XX YuCorr Međunarodna konferencija = XX YuCorr International Conference, May 21-24, 2018, Tara Mountain, Serbia, 2018, 151-152
Publisher:
Beograd : Naučna ustanova za hemiju, tehnologiju i metalurgiju, Institut od nacionalnog značaja
Beograd : Udruženje inženjera Srbije za koroziju i zaštitu materijala ( UISKOZAM )