Eksperimentalno određivanje volumetrijskih i stukturnih svojstava i modelovanje smeša nezasićenih organskih jedinjenja
Experimental measurements of volumetric and structural properties and modelling mixtures of unsaturated organic compounds
Authors
Zarić, Milana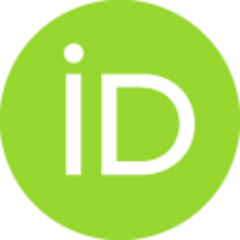 Contributors
Kijevčanin, Mirjana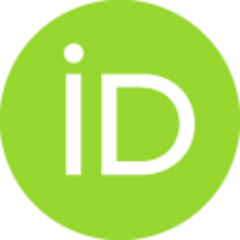 Bugarski, Branko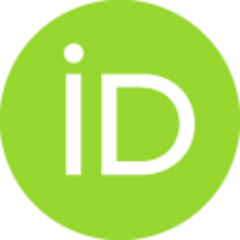 Radović, Ivona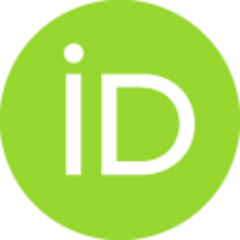 Medaković, Vesna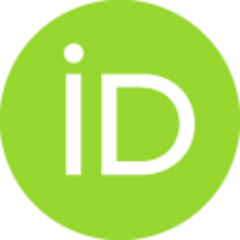 Doctoral thesis (Published version)

Abstract
Poznavanje termodinamičkih svojstava tečnih supstanci i njihovih smešaznačajno je za optimizaciju industrijskih procesa i za projektovanje industrijskihpostrojenja. Cilj ove doktorske disertacije je upoređivanje svojstava zasićenih inezasićenih organskih jedinjenja, njihovih termodinamičkih karakteristika,međumolekulskih interakcija i ponašanja u smešama. Ispitivani su zasićeni i nezasićenialkoholi i njihove smeše sa alkanima, jer ova jedinjenja su veoma značajna u industriji,naročito u naftnoj industriji, industriji polimera i prehrambenoj industriji.Eksperimentalno su izmerena termodinamička svojstava zasićenih i nezasićenihalkohola i njihovih smeša sa alkanima i na osnovu izmerenih vrednosti određene sudopunske veličine pri mešanju tečnosti. Urađena je FT-IR analiza ovih sistema naosnovu koje su dobijeni podaci o intermolekulskim interakcijama, a kvantnomehaničkim metodama su modelovane interakcije u proučavanim čistim tečnostima injihovim smešama.Podaci dobijeni na osnovu eksperime
...
ntalnih merenja pokazuju mnoge sličnostismeša nezasićenih i zasićenih alkohola, ali ukazuju i na značajne razlike. Najznačajnijarazlika između dva proučavana sistema je uočena u vrednostima promene viskoznosti.Promena viskoznosti je značajno veća za smešu zasićenih jedinjenja, dok manjapromena viskoznosti u smeši nezasićenog alkohola i alkana ukazuje na veće trenje, štose može objasniti interakcijama dvostruke veze ili možda i specifičnom konformacijomovog alkohola prouzrokovanom prisustvom dvostruke veze. Poređenje FT-IR spektaračistog nezasićenog alkohola i smeše sa alkanom ukazuju na promenu u interakcijamadvostruke veze alkohola.Rezultati veoma pouzdanog kvantno mehaničkog modelovanja interakcija umodel sistemima sa nezasićenim i zasićenim molekulima pokazuju da su interakcijeizmeđu molekula sa jednostrukom i dvostrukom vezom jače od interakcija između dvamolekula sa jednostrukim vezama i dva molekula sa dvostrukim vezama. Ovi rezultatisu u skladu sa eksperimentalno opaženim većim trenjem u smeši nezasićenog alkohola ialkana. Modelovanje FT-IR spektara pokazuje da interakcija između dvostruke veze ialkoholne –OH grupe utiče na ponašanje nezasićenog alkohola u smešama.Eksperimentalni rezultati u ovoj doktorskoj disertaciji ukazuju na razlike uponašanju smeša zasićenih i nezasićenih alkohola, dok rezultati modelovanja interakcijamogu da objasne uticaj dvostrukih veza na ponašanje smeša.
Data on the thermodynamic properties of liquid substances and their mixtures isimportant for optimizing industrial processes and design of industrial plants. The goal ofthis doctoral dissertation is to compare the properties of saturated and unsaturatedorganic compounds, their thermodynamic characteristics, intermolecular interactionsand behavior in mixtures. Saturated and unsaturated alcohols and their mixtures withalkanes were studied, since these compounds are very important in the industry,especially in the petrochemical industry, the polymer industry and the food industry.The thermodynamic properties of saturated and unsaturated alcohols and theirmixtures with alkanes were measured experimentally and, the results of measuredvalues were further used to determine excess and deviation properties in the mixtures.Based on the FT-IR analysis of these systems data on intermolecular interactions wereobtained, while using quantum mechanical methods interactions of pure liquids andtheir mix
...
tures were modeled.The data obtained from experimental measurements indicate significantsimilarities of mixtures of unsaturated and saturated alcohols, however, also indicatesome important differences. The most significant difference between the two studiedsystems is observed in the values of viscosity deviation. The viscosity deviation issignificantly higher for the mixture of saturated compounds, while a slight change inviscosity of the mixture of unsaturated alcohol and alkane indicates higher friction. Thiscan be explained by interactions of the double bond or perhaps by the specificconformation of the alcohol caused by the presence of a double bond. Comparison ofthe FT-IR spectra of pure unsaturated alcohol and mixture with alkane indicates achange in the interaction of the double bond of alcohol.The results of a very reliable quantum mechanical modeling of interactions inmodel systems with unsaturated and saturated molecules show that the interactionsbetween molecules with single and double bonds are stronger than the interactionsbetween two molecules with single bond, and two molecules with double bonds. Theseresults are in accordance with experimentally observed higher friction in the mixture ofunsaturated alcohol and alkane. Modeling the FT-IR spectra indicates the effect of theinteraction between the double bond and the alcohol-OH group on the behavior ofunsaturated alcohols in the mixtures.Experimental results in this doctoral dissertation can point out the differences inthe behavior of mixtures of saturated and unsaturated alcohols, while the results ofinteraction modeling can explain the effect of double bond on behavior of mixtures.
Keywords:
eksperimentalna merenja / experimental measurements / density / viscosity / excess and deviationthermodynamic properties / FT-IR analysis / molecular interactions / alcohols / unsaturatedorganic compounds / DFT methods / ab initio methods / gustina / viskoznost / dopunske termodinamičkeveličine / FT-IR analiza / molekulske interakcije / alkoholi / nezasićena organskajedinjenja / DFT metode / ab initio metode
Source:
Универзитет у Београду, 2018
Publisher:
Универзитет у Београду, Технолошко-металуршки факултет
Funding / projects: