4-oksotiazolidin-2-alkiliden vinil-bromidi i α, α-dibrom-2-metoksiacetofenon : prekursori u sintetički korisnim transformacijama iniciranim retkim halofilnim napadom nukleofila
4-oxothiazolidine-2-alkylidene vinyl bromides and a,a-dibromo-2-methoxyacetophenone: precursors in synthetically useful transformations initiated by the rare halophilic attack of nucleophiles
Autori
Aleksić, Jovana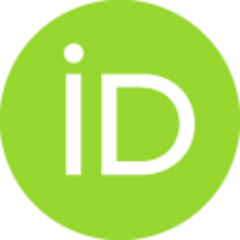 Ostala autorstva
Baranac-Stojanović, Marija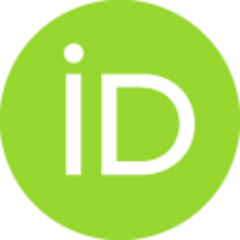 Pavlović, Vladimir B.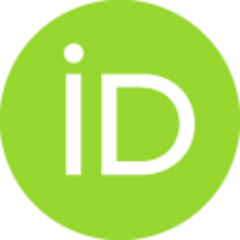 Opsenica, Dejan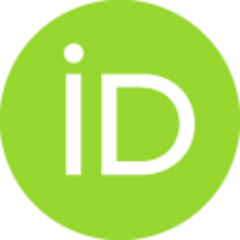 Doktorska teza (Objavljena verzija)

Apstrakt
Halofilne reakcije predstavljaju vrstu nukleofilnih supstitucionih reakcija dokojih dolazi kada nukleofil reaguje sa atomom halogena, nakon ega se oslobaakarbanjon kao odlazea grupa. To su relativno rijetke reakcije koje se dešavaju ukolikoje klasina nukleofilna supstitucija (karbofilna reakcija) iz nekog razloga otežana i/ilikada je karbanjon stabilizovan prisustvom elektron-privlanih supstituenata.Cilj ovog rada je bio da se ispitaju halofilne reakcije i njihova sintetikaprimena na dva sistema: 2-alkiliden-4-oksotiazolidin vinil-bromidima i ,-dibrom-2-metoksiacetofenonu. Znaaj ovih reakcija u sluaju ispitivanih N-nesupstituisanihtiazolidinskih jedinjenja je u dobijanju novih, potencijalno biološki aktivnih C-5funkcionalizovanih derivata. Ovakvi derivati se ne mogu dobiti direktno reakcionomsekvencom C-5 bromovanje/nukleofilna supstitucija, jer je bromovanje Nnesupstituisanih2-alkiliden-4-oksotiazolidina visoko regioselektivno i kao proizvodi sedobijaju iskljuivo vinil-bromidi. Znaaj
...
prouavanja ovakvih reakcija u sluaju a,a-dibrom-2-metoksiacetofenona proistie iz injenice da se selektivno a-monobromovanje metil-ketona esto teško postiže, a praeno je stvaranjem a,a-dibromderivatakao sporednih, a ponekad i kao glavnih proizvoda. Mogua kaskadnahalofilna/karbofilna reakcija bi omoguila korišenje dibrom-derivata kao sintetikihekvivalenta monobromida, ime bi se izbegla dodatna faza selektivnog debromovanjaradi dobijanja monobrom-derivata, kao znaajnih sintetikih intermedijera. Razliitineutralni i anjonski nukleofili su uestvovali u halofilnoj reakciji sa tiazolidinskim vinilbromidimadajui tri vrste proizvoda: i) proizvod reduktivnog debromovanja, ii)proizvod supstitucije broma i iii) C-5 funkcionalizovan proizvod. Takoe je pokazanoda se ,-dibrom-2-metoksiacetofenon može upotrebiti kao sintetiki ekvivalent a-monobromacetofenona.Pored navedenih halofilnih reakcija, u ovom radu ispitivana je i mogunostizvoenja Suzuki-Miyaura reakcije na vinil-bromidima, kao i mogua regioselektivnostove reakcije na N-supstituisanom tribrompirazolu, a u cilju dobijanja novih,potencijalno biološki aktivnih jedinjenja. Suzuki-Miyaura reakcija sa derivatimaarilbornih kiselina izvedena na vinil-bromidima nije dala oekivani rezultat, ali jeuspešno izvedena sa N-supstituisanim tribrompirazolima uz visoku regioselektivnost,pri emu su sintetisani 5-supstituisani 3,4-dibrompirazoli sa 1,1 ekvivalentom arilbornihkiselina, 3,5-disupstituisani 4-brompirazoli sa 2,2 ekvivalenta arilbornih kiselina i 3,4,5-trisupstituisani derivati sa 3,5 ekvivalenata arilbornih kiselina.S obzirom da ispitivani tiazolidini spadaju u grupu push-pull alkena, kod kojihelektronska delokalizacija izmeu donorskih i akceptorskih grupa na dvostrukoj veziima znaajan uticaj na njihove osobine i hemijsku reaktivnost, uraena je ikvantifikacija push-pull efekta dvostruke veze.
Halophilic reactions are nucleophilic substitution reactions in whichnucleophile attacks halogen atom with the carbanion acting as a leaving group. They arerelatively rare and usually take place if the classic nucleophilic substitution (carbophilicreaction) is made difficult, and/or if the resulting carbanion is stabilized by electronwithdrawingsubstituents.The aim of the present work was to study halophilic reactions and theirsynthetic application on two systems: 2-alkylidene-4-oxothiazolidines vinyl bromidesand ,-dibromo-2-methoxyacetophenone. The significance of the studied reactions inthe case of N-unsubstituited thiazolidine compounds would be the synthesis of novel,potentially biologically active C-5 substituted derivatives. These derivatives areimpossible to obtain directly by the C-5 bromination/SNC substitution reactionsequence, since bromination of N-unsubstituited 2-alkylidene-4-oxothiazolidines ishighly regioselective, resulting in the formation of vinyl bromides as sole pr
...
oducts.Significance of the studied reactions in the case of ,-dibromo-2-methoxyacetophenone arises from the fact that selective a-monobromination of methylketones of often difficult to achieve. ,-Dibromo derivatives can be formed as sideproducts, or even as major ones. A possible cascade halophilic/carbophilic reactionwould allow the use of dibromo derivatives as synthetic equivalents of monobromocompounds, thus avoiding the additional step, selective debromination, necessary toobtain synthetically useful monobromo derivatives. Various neutral and anionicnucleophiles underwent a halophilic reaction with thiazolidine vinyl bromides yieldingthree types of products: i) products of reductive debromination, ii) bromine susbtitutionproducts and iii) C-5 functionalized products. It has also been shown that ,-dibromo-2-methoxyacetophenone can be used as synthetic equivalent of a-monobromoacetophenone.Apart from the mentioned halophilic reactions, a possibility of Suzuki-Miyaurareaction to take place with the vinyl bromides was investigated, along with the possibleregioselectivity of the same reaction applied to N-substituted tribromopyrazoles, all withthe aim to obtaine new, potentially biologically active compounds. Suzuki-Miyaurareaction of vinyl bromides with aryl boronic acid did not give the expectedtetrasubstituted alkenes. On the contrary, Suzuki-Miyaura reaction performed with theN-substituted tribromopyrazoles showed high regioselectivity yielding 5-substituted3,4-dibromopyrazoles with 1.1 equivalent of aryl boronic acids, 3,5-disubstituted 4-bromo derivatives with 2.2 equivalents of aryl boronic acids and 3,4,5-trisubstitutedderivatives with 3.5 equivalents of aryl boronic acids.Studied thiazolidine derivatives belong to the class of the so-called push-pullalkenes in which electronic delocalization beween donor and acceptor groups attachedat the C=C double bond highly influences their properties and chemical reactivity. Forthis reason, one aim of the present work was also to quantify this push-pull effect of thestudied compounds.
Ključne reči:
halofilne reakcije / halophilic reactions / vinil-halogenidi / dibromacetofenoni / Suzuki-Miyaura reakcija / push-pull efekat / NBO analiza / vinyl halides / dibromoacetophenones / Suzuki-Miyaura reaction / push-pull effect / NBO analysis / vinyl halides / -dibromoacetophenones / Suzuki-Miyaura reaction / push-pull effect / NBO analysis
Izvor:
Универзитет у Београду, 2013
Izdavač:
Универзитет у Београду, Хемијски факултет