Photo-induced properties of photocatalysts: A study on the modified structural, optical and textural properties of TiO2-ZnAl layered double hydroxide based materials
Authors
Hadnađev-Kostić, Milica
Vulic, Tatjana
Marinkovic-Neducin, Radmila
Lončarević, Davor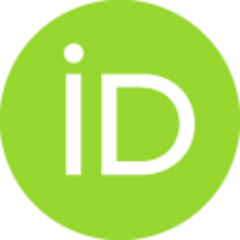 Dostanić, Jasmina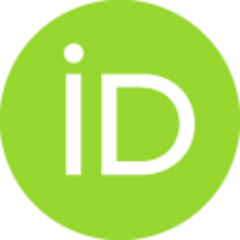 Markov, Sinisa
Jovanović, Dušan M.
Article (Published version)

Abstract
Heterogeneous photocatalytic oxidation technologies, based on the free-radical reaction initiated by a light irradiation of photocatalyst surface, are promising methods for water and air purification, being one of overwhelming concerns in the scientific community regarding the challenges of exponential environmental pollution increase. Mixed oxides derived from ZnAI containing layered double hydroxides (LDH) without or with doping agents (Fe, Sn and Ti) have been recently implemented as efficient and environmental-friendly materials in the photodegradation process of organic compounds in aqueous media. Considering both, the progress in the synthesis of photoactive LDH and evident drawbacks of classical methods, the study is focused on the development of an innovative, simple and cost effective synthesis method of TiO2 containing ZnAI LDH based photocatalysts with improved overall photo-catalytic and antibacterial performances in water purification processes. In order to elucidate the r
...
elationship between the functional material properties developed in TiO2 impregnation process and photo induced catalytic and antibacterial activity, comprehensive studies encompassed structural (XRD), textural (low temperature nitrogen adsorption), electronic properties (diffuse reflectance spectroscopy) and morphology (SEM) of developed TiO2-ZnAl LDH based materials, as well as the XPS study of the most active photocatalysts, in correlation to photo-induced catalytic activity (Methylene Blue degradation) and antibacterial activity (Gram-negative E. coli and Gram-positive bacterium S. aureus as indicator strains). The results confirmed that innovative impregnation method using base solution enables favorable interactions among active phases promoting the synergetic effect and complex interactions between the TiO2 (3 mas%) and ZnAl mixed oxides, enhancing photocatalytic activity to the level almost equal to TiO2, simultaneously improving the overall antibacterial performance.
Keywords:
Heterogeneous photocatalysis / Hydrotalcite like materials / TiO2 loading / Methylene blue photodegradation / Antibacterial activity / Waste water treatment
Source:
Journal of Cleaner Production, 2017, 164, 1-18
Funding / projects:
Collections
Institution/Community
IHTM