Characterization of polyaniline-based ammonia gas sensors prepared by means of spray coating and ink-jet printing
Authors
Peřinka, N.
Držková, M.
Ranđelović, Danijela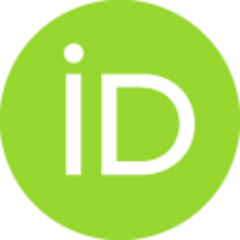 Bondavalli, P.
Hajná, M.
Bober, P.
Syrový, T.
Bonnassieaux, Y.
Stejskal, J.
Article (Published version)

Abstract
This work deals with the process of ammonia gas sensor fabrication and its detailed characterization. The sensor active layer was deposited from a polyaniline dispersion. The prepared polyaniline dispersion is based on poly(N-vinylpyrrolidone), acting as a dispersion stabilizer. The dispersion synthesis was tuned towards the printing and coating process. The prepared ink was water-based. The sensor active layer was deposited by means of two different techniques; the ink-jet printing and spray coating. The ink was first optimized using the poly(ethylene terephthalate) foil as the substrate material. The optimal printing parameters and ink properties for the used deposition processes were found. The polyaniline films as well as the performance of fabricated sensors, prepared by means of the both techniques were compared. The polyaniline films were characterized by means of UV-vis spectroscopy, optical microscopy, atomic force microscopy, profilometry and electrical measurements. The diff
...
erences in the film morphology and aspects of the each of the two used deposition techniques are analyzed and discussed in detail. The sensors obtained from the both techniques showed response to ammonia gas, as well as its concentration. The synthesized ink in combination with the suggested deposition processes could be therefore potentially used for the future manufacturing of the large area ammonia gas sensors. Copyright
Keywords:
Atomic force microscopy / Dispersion / Ink-Jet printing / Poly(N-vinylpyrrolidone) / Polyaniline / Sensor / Spray coating
Source:
Sensor Letters, 2014, 12, 11, 1620-1627
Publisher:
American Scientific Publishers