Assessment of trace element contamination in the river and alluvial sediments using a sequential extraction technique and statistical analysis
Authors
Sakan, Sanja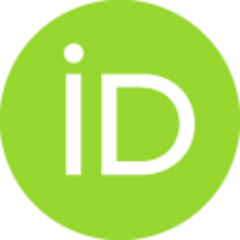 Đorđević, Dragana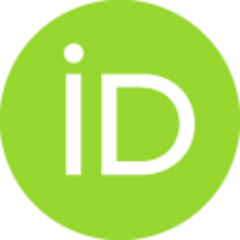 Book part (Published version)

Abstract
This study presents the results of determination Cu, Cr, Zn, Pb, Cd, V, Ni, As and Hg content and assessment of their anthropogenic origin, mobility and contamination level in the river sediment (Tisa River and tributaries) and alluvial sediments (Danube alluvial formation, Pančevo). In order to assess mobility and dominate substrates of examined elements, in this paper was applied sequential extraction method and analysis of the content of Ca, Mg, Fe, Mn, Ti, K as well as determination of N, C, H and S content using elemental analysis. The results obtained by sequential extraction showed a different mobility and dominant substrate of elements in the Tisa sediments and alluvial sediments in the Pančevo. There was shown a high mobility of Cu, Zn, Pb and Cd in the Tisa sediments, which may be an indicator of the existence significant anthropogenic sources of these elements. The amounts of the studied elements extracted in the residual fraction were much higher than those in the non-resid
...
ual fractions in the Pančevo sediment, except for Cd and V, indicating that they were mainly from crystalline lattices. Chromium and nickel were dominantly present in the residual fraction. Vanadium was extracted in the more mobile fractions from Pančevo sediment, which may indicate to the existence of contamination with vanadium. Correlation analysis was performed on total extractable contents of elements and contents of N, C, H and S in the sediments. The results showed that manganese oxides and alumosilicates are of great importance for the binding of Cu, Zn, Cr, Pb and Cd in the Tisa sediment. Vanadium has a different behaviour, origin and substrate compared to Cu, Cr and Zn. Hg was positively correlated with Zn and Cd. The correlation of Fe with Ni is a consequence of their siderofile nature and suggests a common origin of these elements. Positive correlation between As and Cr, Zn and Pb is due to their similar geochemical characteristic and binding with clay minerals. Results of correlation analysis of element content in the sediment Pančevo show a similar geochemical origin of Cu, Cr, Zn, Ni and V in the studied sediments. These elements are bounded to alumosilicates, as well as oxides of Fe and Mn. There was shown that organic matter is important for the binding of Zn and Cd. Positive correlation of C with Ca, As and Hg is the result of the carbonate nature of those elements in the investigated sediments. S is positively correlated with Hg, which indicates the presence of Hg in the form of HgS in the studied sediments. Based on distribution of extracted elements content by localities and comparison obtained results with Quality Guidelines for sediments, there was observed the increased contents of some trace elements on investigated localities.
Source:
Metal Contamination: Sources, Detection and Environmental Impact, 2013, 119-155
Publisher:
Nova Science Publishers, Inc.
Projects: