The application of density functional theory to calculation of properties of environmentally important species di- and trimethylnaphthalenes
Authors
Ostojić, Bojana
Đorđević, Dragana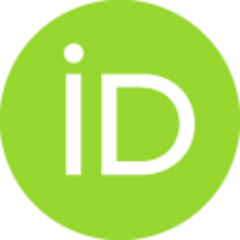 Book part (Published version)

Abstract
Alkylated naphthalenes are persistent environmental pollutants but there is still littleinformation on their characteristics. In this chapter we present the application of DensityFunctional Theory (DFT) methods for obtaining structural parameters ofdimethylnaphthalenes (DMNs) and trimethylnaphthalenes (TMNs) through fully geometryoptimization, their vibrational frequencies, IR intensities, Raman activities, and theassignment of vibrational modes in the ground electronic state. Almost all of the investigatedmolecules are characterized by a planar equilibrium geometry. The knowledge of aromaticityof these molecules based on nucleus-independent chemical shifts (NICS) can lead to a moresophisticated understanding of the reactivity of these molecules. The condensed electrophilicFukui function calculated at the B3LYP/cc-pVTZ level of theory show the localization of themost positive parts susceptible to electrophilic attack. These regions are particularly importantfrom the point of view of di
...
oxigenation reaction on the aromatic rings of DMNs and TMNs bythe naphthalene dioxigenase (NDO) enzymes in the process of biodegradation. The obtainedequilibrium geometries and the transition state (TS) geometries enable further investigation ofthe π*-σ* hyperconjugation effects and their influence on the methyl group torsional barriersin the ground electronic state (S0). Obtained results present basis for the investigation of theconformational flexibility of the aromatic rings of these molecules using ab initio techniqueswhich can give important information about geometry relaxation of these molecules inpossible intermolecular interactions.© 2013 Nova Science Publishers, Inc. All rights reserved.
Source:
Density Functional Theory: Principles, Applications and Analysis, 2013, 171-186
Publisher:
Nova Science Publishers, Inc.
Projects: