Synthesis and spectral characterization of nickel(II) and copper(II) complexes with the hexadentate (+/-)-1,3-pentanediamine-N,N,N ',N '-tetraacetate ligand and its pentadentate derivative: Stereospecific formation and crystal structure of [Mg(H2O)(6)][Ni
Authors
Draskovic, Nenad S.
Radanović, Dušanka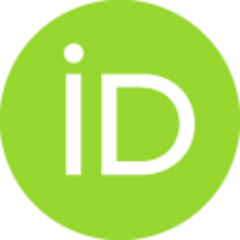 Rychlewska, Urszula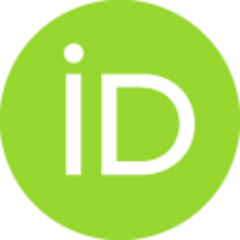 Warzajtis, Beata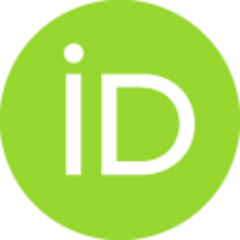 Stanojević, Ivana M.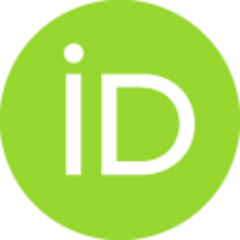 Đuran, Miloš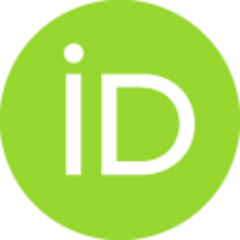 Article (Published version)

Abstract
Structural variations modulated by ethyl side group have been analyzed for nickel(II) and copper(II) complexes with (+/-)-1,3-pentanediamine-N,N,N',N'-tetraacetate ligand (1,3-pndta) and its pentadentate derivative (+/-)-1,3-pentanediamine-N,N,N'-triacetate (1,3-pnd3a). X-ray results obtained for the octahedral 1,3-pndta-Ni(II) complex indicate the distinct correlation of the central chirality of the metal with the chirality at the diamine alpha-carbon, which leads to the formation of a racemic mixture of Delta Lambda Delta(R) and Lambda Delta Lambda(S) enantiomeric anionic complexes, where the R and S labels designate the absolute configuration at the ligand (ethyl-substituted) stereogenic center. These stereoisomers are those required to maintain an equatorial ethyl group on the central six-membered chelate ring, whose conformation is lambda twist-boat for the Delta Lambda Delta isomer and 8 twist-boat for the Lambda Delta Lambda isomer. Ethyl group discernibly affects the variation
...
of the Ni-N and Ni-O bond lengths compared to the analogous complex lacking the substitution of one of the diastereotopic diamine CH2 hydrogens and functions as steric bulkiness which hampers an efficient and of high symmetry packing, observed in the crystals of the parent complex. The infrared and electronic absorption spectra of hexadentate Mg[Ni(1,3-pndta)]center dot 10H(2)O (1) and Mg[Cu(1,3-pndta)]center dot 7H(2)O (3), and pentadentate Mg[Ni-2(1,3-pnd3a)(2)]center dot 8H(2)O (2) and MgiCu2(1,3-pnd3a)(2)]center dot 7H(2)O (4) complexes are presented and discussed in comparison with those of the analogous Mg[Ni(1,3-pdta)center dot 8H(2)O (5), Ma[Cu(1,3-pdta)]center dot 8H(2)O (6) and Mg[Cu-2(1,3-pd3a)(2)]center dot 7H(2)O (7) complexes of known crystal structures.
Keywords:
Ni(II) complexes / Synthesis / X-ray characterization / Infrared and electronic absorption spectra / Cu(II) complexes / 1,3-pndta ligands / 1,3-pnd3a ligands
Source:
Polyhedron, 2012, 43, 1, 185-193
Publisher:
Oxford : Pergamon-Elsevier Science Ltd
Funding / projects:
Collections
Institution/Community
IHTM