Binuclear biologically active Co(II) complexes with octazamacrocycle and aliphatic dicarboxylates
Authors
Tanasković, Slađana B.
Vuckovic, G.
Antonijevic-Nikolic, M.
Stanojković, Tatjana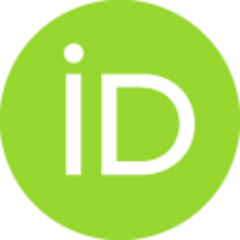 Gojgić-Cvijović, Gordana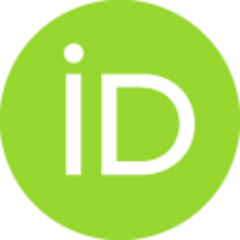 Article (Published version)

Abstract
Four new cationic Co(II) complexes with N,N',N '',N'''-tetrakis (2-pyridylmethyl)-1,4,8,11-tetraazacyclotetradecane (tpmc) and dianion of one the aliphatic dicarboxylic acids: butanedioic acid (succinic) acid = succH(2), pentanedioic (glutaric) acid = gluH(2), hexanedioic acid (adipic) acid = adipH(2) or decanedioic acid (sebacic) acid = sebH(2) of general formula [Co-2(L)(tpmc)](ClO4)(2)center dot xY, L2- = succ, x = 1, Y = H2O; L = glu, x = 1, Y = H2O; L = adip, x = 1.5, Y = H2O; L = seb, x = 1, Y = CH3CN were isolated. The composition and charge are proposed based on elemental analyses (C, H. N) and electrical conductivity measurements. UV-Vis and FTIR spectral data and magnetic moments were in accordance with high-spin Co(II) state. It is proposed that in all complexes Co(II) is hexa-coordinated out of cyclam ring and that both carboxylic groups from dicarboxylate bridge participate in coordination. Oxygens from one group are most likely bonded to the same Co(II) ion thus forming a
...
four-membered ring. The in vitro antibacterial/antiproliferative activities of the complexes were in some cases enhanced compared with the simple Co(II) salt and free ligands, tested as controls.
Keywords:
Cobalt(II) complexes / Octazamacrocycle / alpha,omega-Dicarboxylates / Antibacterial / Antiproliferative assay
Source:
Journal of Molecular Structure, 2012, 1029, 1-7
Funding / projects:
Collections
Institution/Community
IHTM