Flavones and sesquiterpene lactones from Achillea atrata subsp, multifida: Antimicrobial activity
Authors
Aljančić, Ivana
Vajs, Vlatka
Menković, N. R.
Karadžić, Ivanka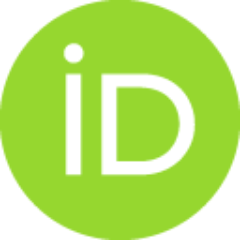 Juranić, Nenad
Milosavljević, Slobodan
Macura, Slobodan
Article (Published version)

,
American Chemical Society and American Society of Pharmacognosy
Abstract
Four flavones (1-4) and nine sesquiterpene lactones (5-13), one of them (5) a new compound, were isolated from the aerial parts of Achillea atrata L. subsp, multifida. Although the crude extract demonstrated in vitro inhibitory activity against Candida albicans and Bacillus subtilis, all isolated flavones were active against B. subtilis. Flavones 1, 2, and 3 were also active against C. albicans, while 1 and 3 exhibited activity against E. coli, as well. None of the tested lactones (7, 9, 12, and 13) showed any antimicrobial activity.
Keywords:
Achillea atrata; Bacillus subtilis; Candida albicans; Escherichia coli / antibacterial activity; antifungal activity; article; Bacillus subtilis; Candida albicans; drug conformation; drug determination; drug isolation; Escherichia coli; nonhuman; structure activity relation / antibiotic agent; antifungal agent; apigenin; centuareidin; santin; unclassified drug
Source:
Journal of Natural Products, 1999, 62, 6, 909-911
Publisher:
American Chemical Society