Lovage (Levisticum officinale Koch.): Plant with great potential for use in organic agriculture
Selen (Levisticum officinale Koch.) - biljka velikog potencijala za primenu u organskoj poljoprivredi
Authors
Aćimović, Milica G.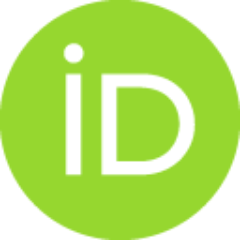 Stanković, Jovana
Article (Published version)

Abstract
Lovage (Levisticum officinale Koch.) is a perennial medicinal and aromatic plant from Apiaceae family. It is well established that lovage is a diuretic and expectorant, as well as that it has anticancerogenic and antioxidative properties. It is used both as spice and as vegetable. It also has great potential for use in organic agriculture. Lovage flower is rich in pollen and nectar, and thus attractive to many insects, among them predators and parasitoids of pests. Lovage is, therefore, often grown as protection crop. In addition, it is established that lovage extract has allelopatic (reducing germination of weeds Lepidium sativum and Cardaria draba), insecticide (on Tribolium confusum and Locusta migratoria) and antimicrobial properties (on bacteria Bacillus subtilis, Mycobacterium fortuitum and M. Aurum, as well as fungi Candida albicans, Aspergillus niger and A. ochraceus). Bearing in mind the great potential of lovage uses, this paper focuses on its growing technology, as well as o
...
n pests and diseases affecting lovage crop.
Selen (Levisticum officinale Koch.) je višegodišnja lekovita, aromatična i začinska biljka iz familije Apiaceae. Eksperimentima je ustanovljeno da je selen dobar diuretik i ekspektorans, takođe deluje antikancerogeno i antioksidativno. Koristi se kao začinska biljka i kao povrće. Ima veliki potencijal primene i u organskoj poljoprivredi. Cvet selena bogat je polenom i nektarom i zbog toga privlači veliki broj insekata među kojima su posebno značajni predatori i parazitoidi štetočina, te se zbog toga ova biljka često gaji kao zaštitni pojas. Pored toga, utvrđeno je da ekstrakt selena deluje alelopatski (inhibira klijanje semena korovskih biljaka - Lepidium sativum i Cardaria draba), insekticidno (na Tribolium confusum i Locusta migratoria) i antimikrobno (na bakterije Bacillus subtilis, Mycobacterium fortuitum i M. aurum, kao i na gljive Candida albicans, Aspergillus niger i A. ochraceus). S obzirom na veliki potencijal primene, u ovom radu je izneta tehnologija proizvodnje selena sa os
...
vrtom na bolesti i štetočine koje mogu predstavljati problem pri gajenju.
Keywords:
lovage / chemical composition and use / growing technology / pests and diseases / selen / hemijski sastav / upotreba / tehnologija gajenja / bolesti / štetočine
Source:
Biljni lekar, 2015, 43, 5, 434-442
Publisher:
Poljoprivredni fakultet - Departman za zaštitu bilja i životne sredine "dr Pavla Vukasovića", Novi Sad
Projects: